Its almost confirm that Nokia is all set to launch its biggest phone Lumia 625 in India by the end of this week but it seems Flipkart is in the mode of party as they had put Lumia 625 for pre-order for Rs. 19,499/- and according to online mega store this phone will be available from next week.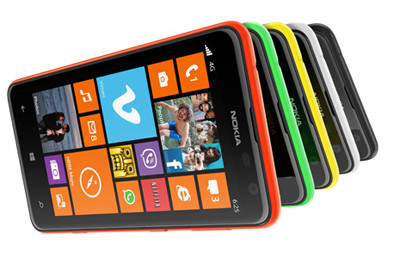 Nokia has announced Lumia 625 last month, this is the biggest Lumia phone of all as it sports screen of 4.7 inch WVGA display. It is powered by 1.2 GHz dual-core Qualcomm Snapdragon S4 processor along with 512 MB of RAM.
It runs on Windows Phone 8 OS and will be liable to get Amber update, It has 8GB of internal storage along with a microSD card slot.
There is a 5 MP camera at back and VGA front facing camera. You can record full HD videos using back camera. Flipkart ensures that this phone will get 3G data bundle from TaTa DoCoMo, Flipkart eBooks ad free Nokia music and movies using "Your Movies app"
This phone comes with decent specs but if you compare it with same price range phones then you will desire more from it. As this phone has only 512 MB which mean you will be out of luck as most of the games and apps requires 1 GB RAM on Windows Phone 8.
We are hoping Nokia will announce Lumia 925 and Lumia 625 later this week in India. There are reports that Nokia is building another 6 inch phablet