When Microsoft announced GDR3 update for its Mobile OS, Windows Phone which could support screen with resolution of 1920×1280, then everyone was hoping for a phablet from Nokia.
Nokia has a long history of making Lumia device with 4.5 inch screen, earlier there were leaks that Nokia is also making 7 inch Windows RT tablet.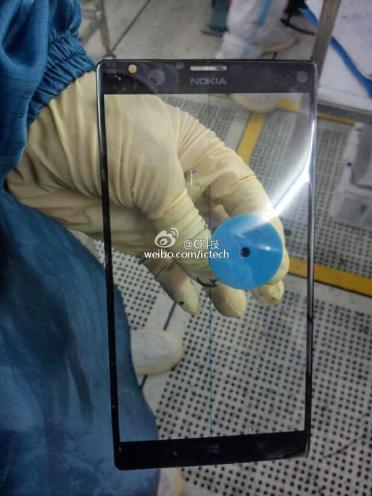 A Nokia leak has hit internet which is supposed to be from China, in the image you can see that there is a big screen front panel which is alleged to be 6 inch diagonally, Nokia has already started mass production of this device.
It's interesting to see that Nokia is breaking its old 4.5 inch screen law and going for phablets to compete with big screen phones in market like Samsung Galaxy Note. Recently Nokia has launched Lumia 1020 with 4.7 inch screen.