Do you update you Facebook status regularly? Do you wanna fool your friends by showing that you are using latest gadgets?
Well now you can show your friends that you are updating you Facebook status via new gadgets like iPhone 4, iPhone 5, iPad, Blackberry Torch and all.
Its very simple all you need to do is :-
Visit THIS APP page, it will ask foe an confirmation just allow it,
Now you will see name of lots of app just click anyone of them and then on next screen type your status and click UPDATE STATUS button,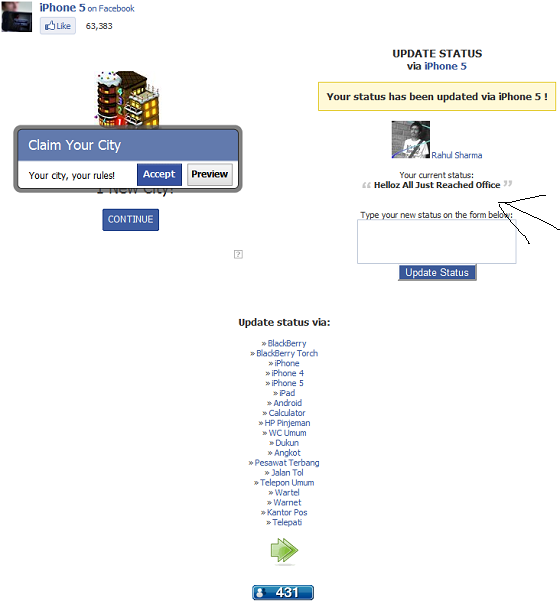 Once you did just move to your Profile page and you will see an update their via the gadget you had selected.