One of the biggest festival of India, the Diwali is just around the corner and its the festival of giving and taking gifts and spreading loves to your closed ones. But finding gifts for your loved ones is not an easy task, there are lots of stuffs available and its becoming very tough for you to select the best stuff for your loved ones out of all these options which are there in market.
We at TechnoArea understand your problem and we are here to help you in selecting gifts, we are going to provide best tech stuffs available at different price point and it might help you to make a decision.
FitBit Fitness Bands :-
Nowadays almost all companies are coming up with there own fitness bands, and you will find lots of fitness bands available in market and if you are looking for a fitness bands to gift, then do take a look over FitBit fitness bands, they come in different price brackets and its price starts from Rs 3,990 and goes up to Rs 19,990, yes they are bit costly and you can find other fitness bands at lower cost with more features but if you want a good fitness tracker then do consider it.
Best Buy Price For FitBit Fitness Trackers
Bose Soundtrue In Ear Headphone :-
Bose Soundtrue In Ear Headphone comes with tonally balanced audio with crisp highs and deep low notes, it comes with StayHear which keep it comfortably and securely in place. It include a three-button inline mic/remote for switching between music and calls with the press of one button, and controlling certain music functions.
Sennheiser PMX 686G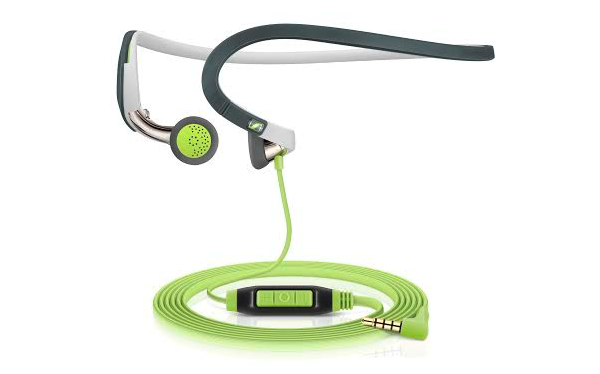 Sennheiser PMX 686G comes with innovative ear-canal coupling and cable routing work together to help reduce unwanted background noise to a minimum, ear hooks provide extra hold and inline smart remote and mic on the cable are compatible with most smartphones and portable players. It comes with oval-shaped cable which ensures a tangle-free listening experience and reduced cable noise.
Company also claims it comes with SteriTouch anti-bacterial ear adapters and sleeves are included as a standard accessory, a material that maintains its hygienic qualities even over a lifetime of use and washes.
Sennheiser Urbanite XL Over Ear
Sennheiser's over-ear headphones URBANITE XL deliver unique style and an intense club sound on the move, the build quality of this headphone is really good and it do feels and look like a premium headphone, its rugged for reliability and durability.
Yu Yuniue
If you want a good smartphone at the price point of below 5K, then take a look at Yu Yunique, it has 4.7 inch HD screen, 1.2 GHz quad core processor,1GB RAM; 8GB ROM and more, making it the most unique gifting option. Also, the 8MP rear camera and 2MP front camera for selfies. Do Check our Review Here
YuPix
Do you love taking selfies and want them to print them instantly?, if yes then YuPix, a portable printer is for you, it can be connected with your smartphone, it can print at a resolution of 291 dpi, and you can print up to 10 copies at once and the printed photos are water and fingerprint resistant.
Teewe 2
Most of the time we want to watch movies or images which we had clicked from our smartphone's to big screen, it can be done but the way to do is not easy, either you have to transfer it to USB and then connect USB to your TV or other way is the irritating one, attaching cables to your TV and phone and then watch.
What if you can do this with few clicks and without any wires, Teewe 2 (Review) is a wireless streaming device which lets your stream media which is there on your smartphone, laptops or tablets to your big screen TV. Its easy to setup and use, it also comes with Eros subscription option which lets you watch thousands of movies on your TV anytime you want.
Kindle – 6 inch Glare
If the one you are going to gift loves reading then there is hardly any other option than Kindle for him, its the best eBook reader you can get at this time, its touchscreen display that reads like real paper, no screen glare, even in bright sunlight.
Powerbanks
There are very few smartphone's available in market which last for a day, and if you also requires a mid-day charging for your smartphone then do consider a powerbank, which lets you charge you device anywhere and anytime you want, there are lots of powerbanks available like Xiaomi Mi Powerbank, Asus ZenPower (Review), and more within the price of Rs. 499 up to Rs. 1,999.
Asus ZenFone Selfie
If you are going to give a gift to one who loves taking selfies a lot, like most of the girls, then do consider Asus ZenFone Selfie which comes with 13MP front facing camera with dual tone LED flash, and it is available in different colors like Pink which is most famous among girls. Check our full review HERE.
OnePlus One
No doubt, OnePlus has launched two smartphone's this year but first generation OnePlus One was the most famous and a real flagship killer phone, its still one of the best smartphone you can buy under Rs. 20,000.
Asus Zenpad 8
If you are looking for some tablets then ZenPad could be a good option, it has got good specs like 7-inch WXGA IPS display; Intel Atom x3-C3230 64-bit quad-core processor with Mali-450 MP4 GPU and a 2GB RAM; 16GB internal storage which can be expanded up to 64GB using a microSD card; 8-megapixel rear camera, 2-megapixel selfie camera; 4G, WiFi, Bluetooth and runs on Android Lollipop.
It has also got audio cover as a separate accessories which provide very rich audio experience as it has got DTS-tuned, and provide 5.1 surround sound experience while watching movies or playing games on it.