The very first tablet from RIM (Research In Motion), is coming on April 19, but its pre-order is started and if you wanna buy this awesome tablet then you can book your unit at BestBuy.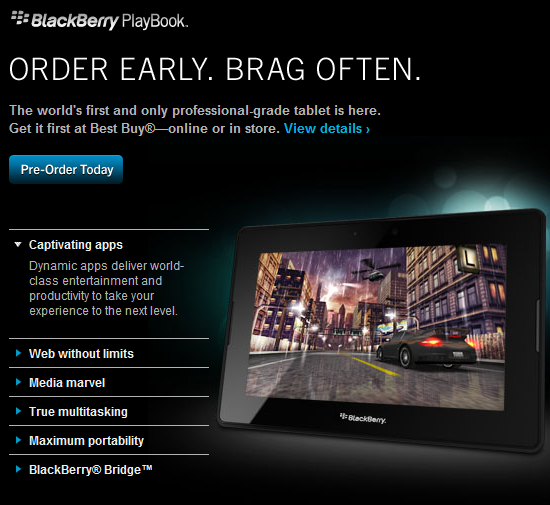 It will be released in Wi-Fi model in 3 categories, in 16 GB, 32 GB, and 64 GB and its price will be $499, $499, and $699 respectively.
Currently it will be available in US and Canada, iPad 2 is also launched just a couple of weeks ago.
As we had already told you that this tablet will be available for rest of the world in the second half of this year.
See this :-
You can also take a look at the video below :-