There is no doubt on that WordPress is most popular blogging platform out there on internet. Its easy to use and customize too. There are millions of blogs which runs on WordPress platform.
WordPress visual text editor is very good and allows lots of editing options and you can write post from there too, but for this you need to have access to internet, Many bloggers like me, use Windows Live Writer to write and publish posts.
But if you dont wanna install such a heavy WLW software on your system then you can use WP Write extension of Google Chrome which allows you to compose WordPress post.
To start using it you need to install this extension and then it ask your Blog name, your XML-RPC URL for your blog (Remote Procedure Call) and your username.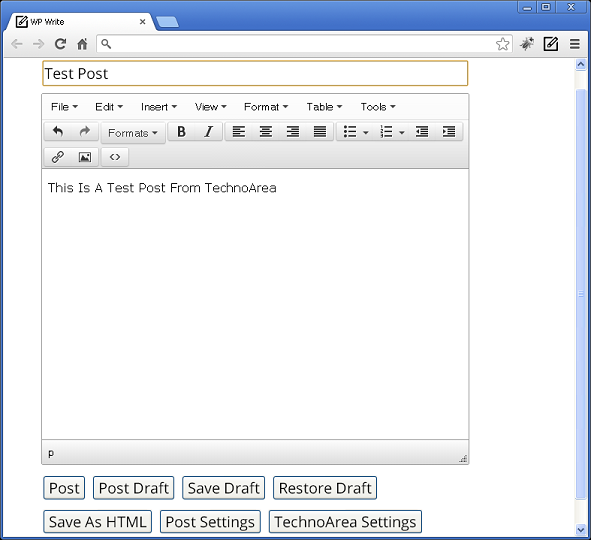 Once you had saved above settings you can start writing posts and once you had completed writing, you can post it to your blog, it will ask for your password just provide it and you are done.
On editing front it provide almost all basic editing tools, insertation of image, you can also view and editing source code and lot more.