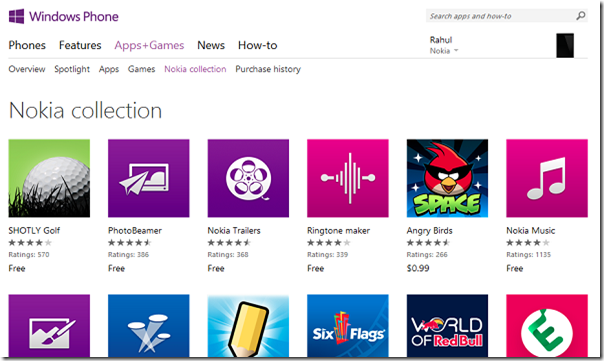 Few of you might know that you can browse apps for your Windows Phone right from your browser by point it to www.WindowsPhone.Com, you can browse all apps available for your phone and you can even install them right from your web browser.
But in web version of Windows Store OEM apps were not available till last week, if you don't know OEM then let me tell you that OEM apps are those apps which are manufacture by manufacturers for their device like Nokia has Nokia Collection for Lumia phone, HTC has its HTC Apps, Samsung has Samsung Zone and so on.
Now Microsoft has changed Windows Phone web version and OEM apps are now available via web too, you can download and install them on your device.
Visit Windows Phone Web Store