As iPhone 5S launch is coming close we are getting floated with more and more leaks and latest in the news is iPhone 5S box, but we doubt on its authentication at this moment.
The iPhone feature on this retail packing clearly shows running iOS 7, iPhone 5S branding at side is also very similar of iPhone 4S branding but package shows home button surrounded by sliver which could be due to fingerprint scanner which is buzzing from a long time.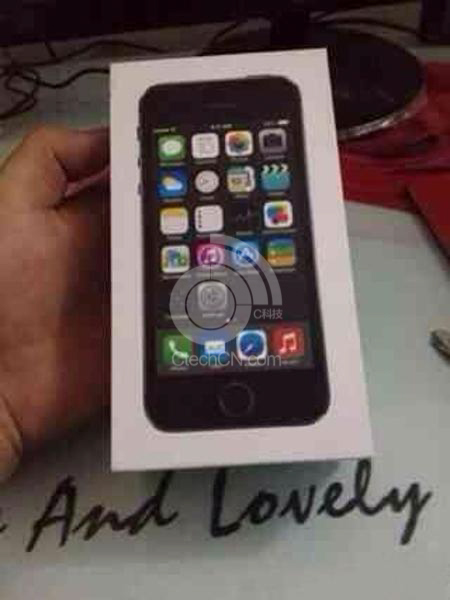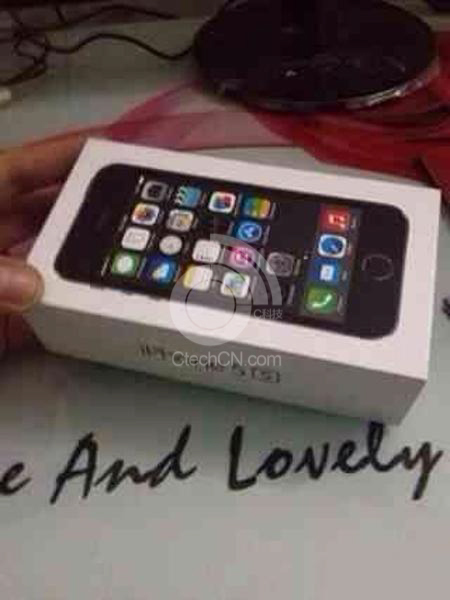 C Technology himself doubts on the authentication of this images and believes box has been altered or might be fake purely. We hope we will see some more leaks in coming days before its official launch on September 10.