There are lots of threats out there which can harm your data, as world is relaying more and more on digital world and we have all our important files, data, photos and such that on our computer so its very important for us to protect them.
Norton 360 Version 6 is an very powerful tool which can protect all your data very easily. Norton 360 V6 starts to protect you right from installation, while installing it it showed that I am having a malware on my computer and it should be removed. I shouldn't expected this feature but its nice one and good move by Symantec.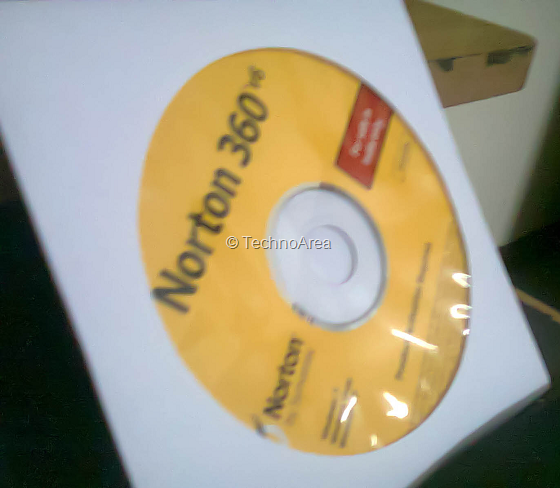 Installation :-
The installation Norton 360 v6 is pretty smooth and clean, I hadn't faced any lag in any application while installing it, I was using 2-3 heavy application by side of installation but every thing went smoothly even we are testing it in an old computer.
Interface :-
The interface is quite clean, everything is just in front of you, we had seen in many Anti-Virus programs that you have struggle a lot to find right option. Navigating between options is also pretty smooth and minimal.
Firewall :-
Norton 360 v6 comes with an intelligent Firewall system which protects your computer from online threats. It comes with all modern Firewall option Stealth Ports, Stateful Protected Filter, Automatic File Or Printer Sharing control.
It can also monitor and saves you from Key loggers, code injection, Phishing and so on online threats. It takes Data from thousand's of Norton users and select best setting for common programs like Dropbox, MS Office, Adobe, Browser like Google Chrome, IE and so on.
Protection :-
Norton 360 v6 protects you from almost any kind of threats, you can run Norton Insight which will monitor all application installed by you and if it finds any harmful application then it will notify you about it.
It scans your computer faster than other apps which we had tested, it scans our 1 TB files in just less than 2 hrs (don't forget we are testing it on an old computer). Rather than just scanning your computer, it can also scans your Facebook walls and alerts you for harmful links.
You can also store your Online bank accounts details in Norton 360 v6 easily and it do checks for websites and protect you from having transaction any fake or less trusted web sites.
Backup :-
By default when you buy Norton 360 v6 and install it you will get 2 GB of free online storage for storing or backing up your important files. While selecting a back up type you can easily select which files to include, like Pictures, Documents, Music, Financial files and so on.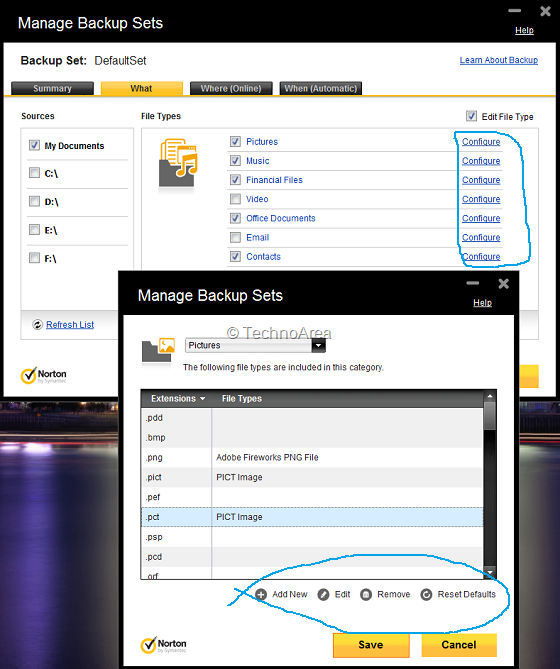 It also do allows you to select which file type you wan to include in back like in Picture you can select BMP, GIF and skip JPG, PNG and so on. It's a nice feature, we had liked it !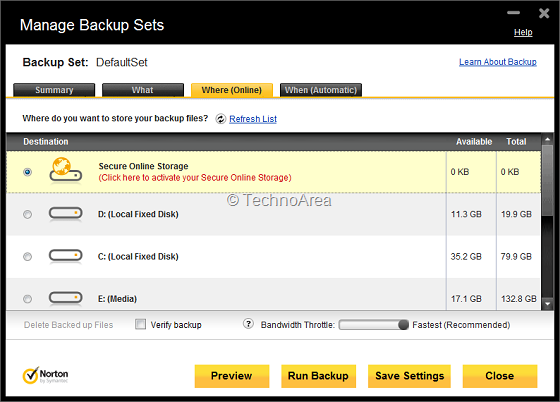 If you like to make backup on your hard disk, media drive or on network rather than on cloud then you can also do this with Norton 360. It can make automatic backup regularly, but if you want to make backup manually then it can also be done.
It also do notify you about those applications which are taking more CPU resource and you can tweak with its setting to make it use less power.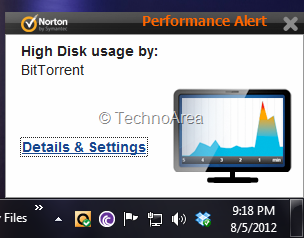 PC Tune Up :-
Norton 360 v6 can easily tune-up your pc and makes it run faster and smoothly, it can defragment your hard disks, delete Windows temporary files, delete internet temporary files, manage start ups and makes your computer startup fast, clean registry by deleting unnecessary entries.
Our Verdict :-
Norton 360 v6 is available for Rs 3085 for 1 Years of protection for upto 3 PCs. At this price tag it comes with lots of options and plus it gives you 2 GB of online storage space too.  However its tune-up tools are almost of no use as you can find much better apps for free or for less amount which can do same task or even can do more than Norton one.
If you wanna get 1 PC license the you can get it for Rs. 1649, its slightly higher than Norton Internet Security but it comes with many features which are not there in Norton IS.