WhatsApp is one of the most popular messaging app out there, its been used by millions of users across the world and most important thing is that its been supported by almost all platform like Windows Phone, iOS, Android, BlackBerry, Symbian and S40 too.
But if you are using iPod or iPad and try to install it on them then you will get a healthy error which stops you from installing on them.
Today we are going to share a simple trick which allows you to install WhatsApp on iPod or iPad without jailbreaking them.
Requirement :-
Steps to Install :-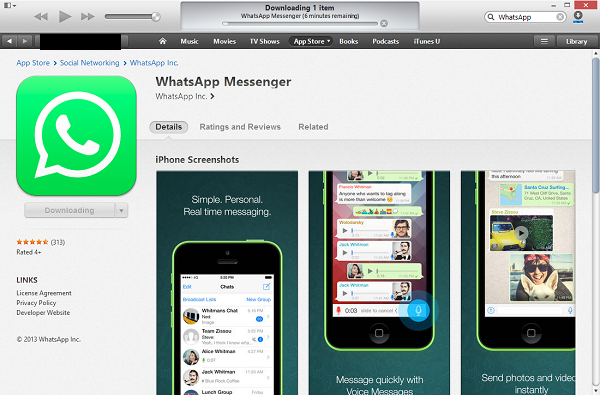 Windows

C:/Users/USER/Music/iTunes/iTunes Media/Mobile Applications

Mac

/Music/iTunes/iTunes Media/Mobile Application

Note :- This method can be used to install any incompatible app.