As we are expecting Apple has sent out its press invite for upcoming September 10 event. This event will take place 10 AM PT on the 10th at the Apple Campus in Cupertino.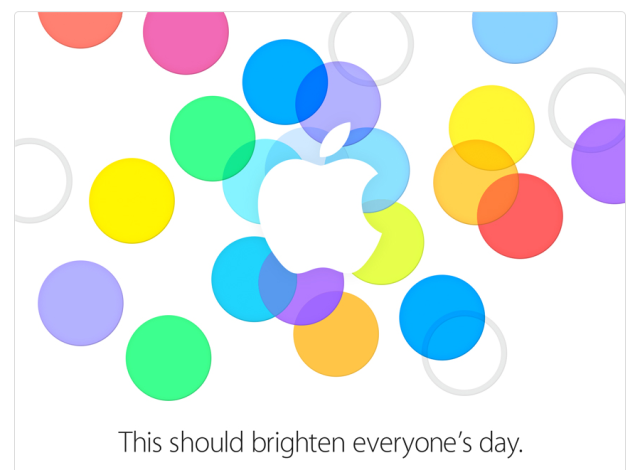 As from invite we could estimate that Apple is going to announce something colorful and it possibly be Apple's new low cost iPhone 5C which comes in various color variant.
Along with Apple will announce upgrade version of iPhone 5, most probably iPhone 5S which will have improved camera, faster processor, improved Siri and light and thinner.
Apple will also announce final version of iOS 7 in this event which was announce way back in WWDC 2013.
Other announcement which could be is about iTunes Radio which will be launched for US users, and we are lucky enough then Apple might also announce its alleged iWatch.