Google is a very helpful tool, most of the time spend over internet has Google's share, you can find about anything and Google will gives you best result. Google is also enhancing itself day by day so that it can provide better results to you.
Despite of using Google on your daily life you might not be using some of useful commands which can save lot of your time.
Get Weather Information :-
If you are travelling or had plan for tomorrow then why don't you check weather on Google, just search for Weather City Name and you will get weather information instantly.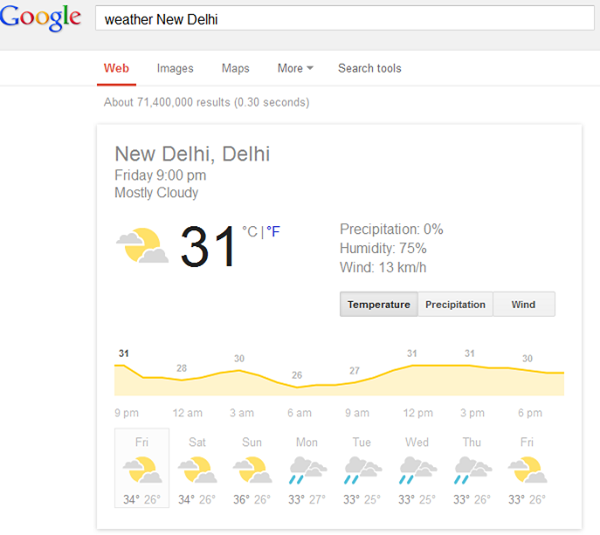 Know Your IP Address :-
Some time we need to find out our IP address, there are lots of online service helps you to find out this, but why look for any other if Google can provide this to you.
Just search for :-
 my ip address

Set Timer :-
Had a meeting within few hours? Let Google inform you about this, you can just set a timer on Google and once time is up Google will inform you by playing a sound.
To set up time all you have too is type :-
set timer <time> like set timer 1 hours 2 minutes 32 seconds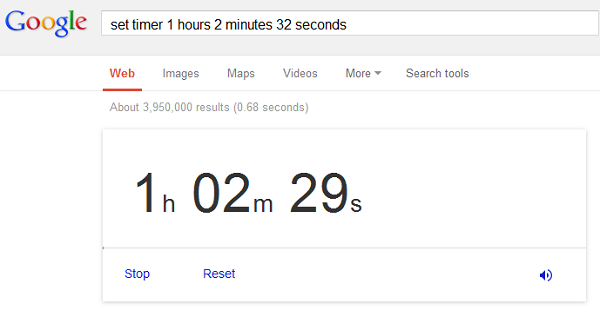 Calculator :-
Google has inbuilt calculator which can do heavy calculation for you, all you have to do is just type the expressions Google and it will take care of rest.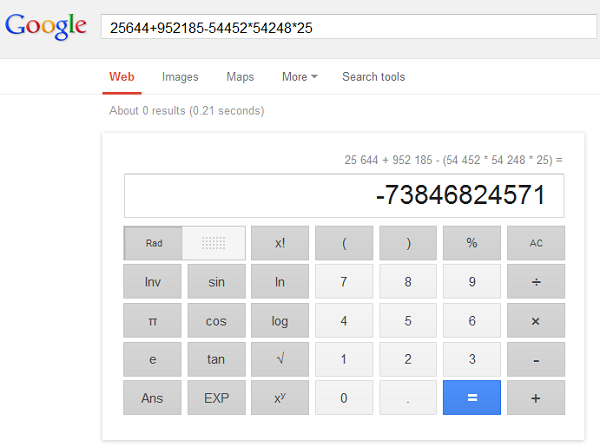 Convert Currency :-
Many time we need to convert currency into another, for this you might check some news website or your Stock Exchange to check ongoing currency rate, as these rates fluctuates so you have to check them daily which is annoying, let Google do tis for us, for this all you have to do is type :-
<Currency To convert > to <Currency convert into>  like $300 to INR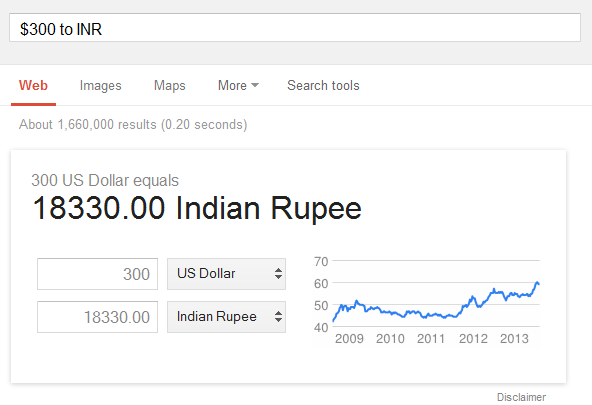 Convert Volume, Length, Fuel Consumption, Mass Speed, Temperature, Area, Time Etc :-
To convert this things you have to use a very simple command like this :-
1 KM to Meters