Many of you like to upload your photos on cloud, and Picasa is one of the best online photo storage site, you can upload as much as pics which are less than 800 Pixels, and other than this you get 2 GB of space for bigger pics.
If you too use Picasa to upload your pics and wanna download them at your computer than here is a quite handy tool for you, Picasa Grabber is a tiny portable utility which allows you to download your whole Picasa albums.
All you need to do is download this tool and start it, it will ask you to provide RSS feed of your album which you can get by logging in to your online album and then navigate to album which you wanna download and then look at the right sidebar where you will find RSS.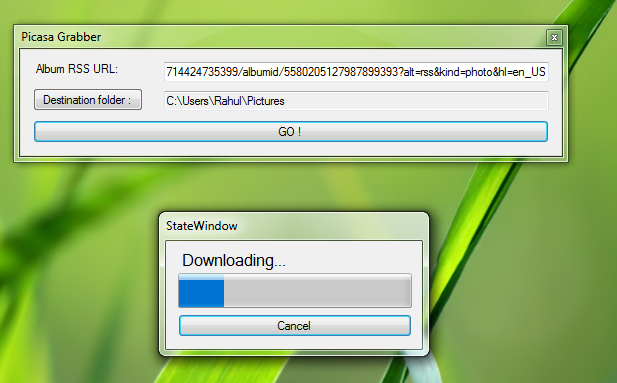 After providing RSS just provide the destination where you wanna download album on PC and then hit that big GO button and then it will download all pics available in that album.
That's it, this tool is very small in size just of 20KB but it is very useful.