Earlier this month Motorola has released its much awaited phone Moto X, I think this is the most leakest phone of this year as each and every details of this phone is revealed before its launch. After its launch it was revealed that each and every aspect of this phone can be customized like you can engrave your name on it, select back panel color and so on.
This is a nice step from Motorola after post-acquisition by Google, we all wants to customize our phone but none of the manufacturer allows us at this time, so it can be a hit for Google and Motorola.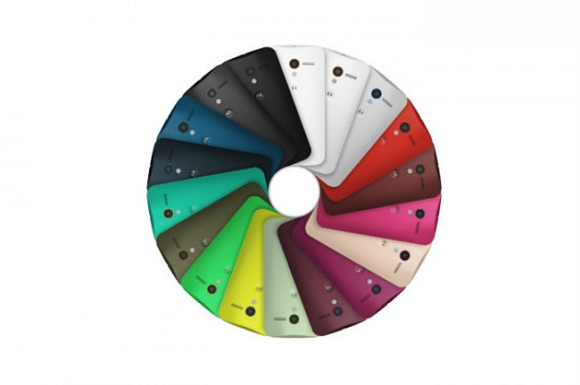 But does it worth to buy? Customization part is nice but Motorola had failed in pricing part. Motorola has said that customization part is only available on AT&T, phone will be available on other US carriers but Motorola hasn't said when it will be available in other countries.
Moto X will be available for $199 on contract, nowadays most of the smartphones comes in contract so its fine, but Motorola has said that this phone will be available for $575 (16GB) and $629(32GB) off contract.
Now as we already know that this is not a premium class phone if we compare it with premium phone like HTC One, iPhone 5 and Samsung Galaxy S IV.
If we compare it with Samsung Galaxy S IV, iPhone 5 or HTC One then we will find that it has 720p screen while other has 1080p, Moto X runs on dual-core processor while all other runs on quad-core. Moto X is not a premium phone but Motorola has priced it like premium.
It will be interesting see whether Motorola will offer its customization option in other part of the world because this is the main feature of phone which can drive customers to it.
My words On Motorola Moto X:-
Its nice that Motorola is offering customization part to its users but as per me it doesn't cost that much what Motorola is charging and doesn't worth that much.
What you think? Does this phone is over priced or its worth to buy?