If you are using Windows from a long time then you had seen lots of changes in it, but one functionality remained same from Windows 98 to Windows 7 or Windows 8, the folder creation.
If you had ever used iOS or any Android (4.0) device then you must know how to create folder, all you have to do is drag and drop files or folder above each other and folder is created.
If you wanna use same feature in Windows then you can use a small app called Smart Folders, once you install it it will bring drag and drop functionality on your Windows system.
After installing it will register itself with almost all file formats but if it doesn't do with some then you can add by typing extension name in the box and then click on Register.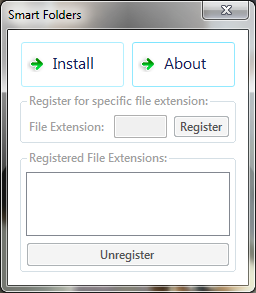 If you wanna unregister any extension then type the extension name in Registered File Extension box and then select it then click on Unregister.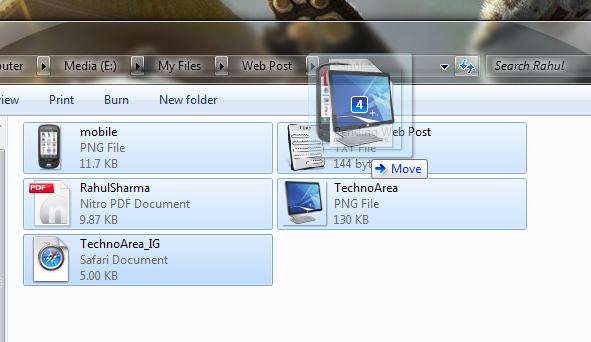 You can take a look at the video below to know more :-
That's it, it's a nice app for all Windows users, it works fine in Windows XP, Windows Vista and Windows 7.