We are trying to cover all leaks and news regarding the Windows 8, as you know Windows 8 comes with many new features in it.
Windows 8 is still in early stage and its Beta version may take some time to come up to your hands.We ahd already reviewed some tools like, Windows 8 Lite Theme For Windows 7, Windows 8 Like Userpic On Taskbar In Windows 7, and Windows 8 Like Aero Auto-Colorization In Windows Vista And Windows 7.
As time passes and more builds will come up with some new features on them. A user hameddanger at DA has created the first Windows 8 Transformation Pack for Windows 7.
This Windows 8 Skin Pack for Windows 7 had :-
Windows 8 Lite Theme,
Windows 8 Like taskbar user pic,
Login Screen,
Aura Beta 2, and
Aero auto-colorization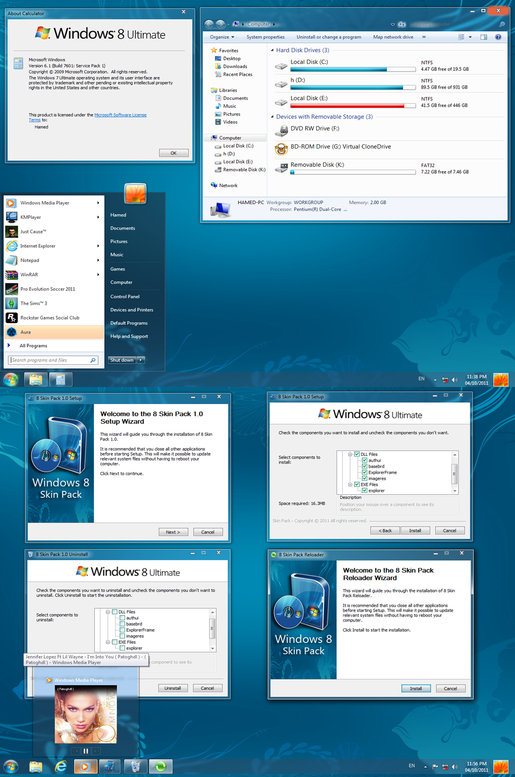 You may use following link to download this pack :-
P.S. Download and Install at your own risk, installation of such packs is risky as they made changes in system files and may creates problems to you.We RECOMMEND you to create a SYSTEM RESTORE point before installing.