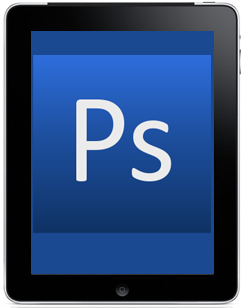 Let me ask you a simple question, Which is the best software for photo editing, you will say Adobe Photoshop without any second thought, If you are using a desktop or laptop then you can use Photoshop very easily but what if you are on the go with light device?
iPad is the best device to use on the go, But if cant use Photoshop on iPad as it is not available for it yet, You can use Photoshop Element but it lacks some basic features.
Adobe want to bring PC like experience on you iPad so that you can edit your pics on you iPad with all tools which you use on PC.
Photoshop World 2011 keynote, Adobe demoed Photoshop for iPad, Adobe didn't tell what features will be there, what will be its price or when they will launch it.
we will keep you update on this topic.