Few months ago we had released a free theme for our readers, from that day we had received lots of queries and suggestions to make Responsive theme.
If you don't know about responsive then let me me give you a brief overview, as its name says everything, a responsive theme is that theme which respond itself and adjust the layout by itself as per the screen of any device.
Earlier, many site use to have two different site like yourdomain .com and m.yourdomain.com, later one is served for mobile users or users using smaller screen.
But its not a perfect solution as now you have to maintain two sites and if a desktop user visit site on mobile and gets different lay out then you might not know where to look for certain things.
Then here comes a responsive layout in which no matter whether user is on mobile or desktop he need to visit same site and he will get same layout. Check a demo HERE, just adjust your browsers screen by drag and make it small or bigger and you will see that theme will adjust itself as per screen.
What is tAresponsive ?
tAresponsive is a free responsive theme (till you provide credits), and to make more things we had made it more SEO friendly and its comes with lots of SEO settings out of box.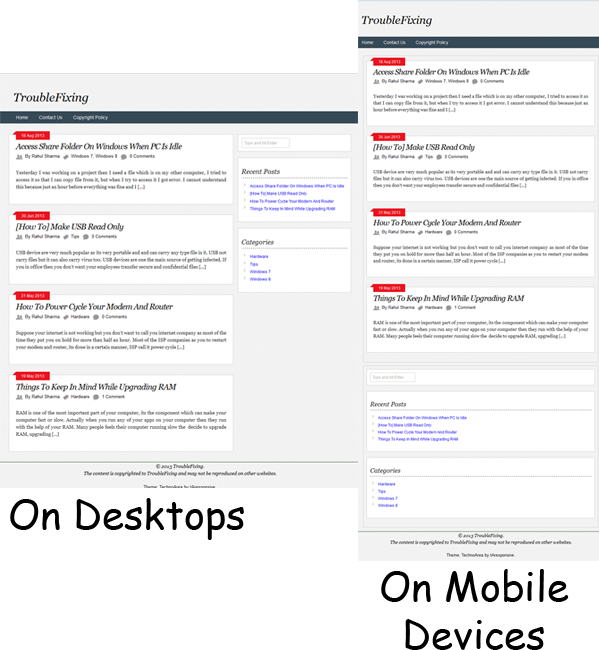 How to use tAresponsive?
All you need to do is, download theme from HERE and unzip it and upload it to your WordPress theme directory (/wp-content/themes) and activate it through your admin panel and you are done.
Suggestions :-
You are free to use this theme on any number of sites, if you face any bug or wanna suggest any feature then please comment below.