Many of us login to our Facebook account just to chat with our buddies on, sometime I don't like to launch full web browser then login to my Facebook account just to chat with.
To solve this problem you can download any Facebook messenger out there, there are lots of third party messenger and chat with your Facebook buddies right from your desktop, but today Facebook has released its Official messenger for Windows 7.
There were some leak news that Facebook were working on its on desktop chat client, and now they has released it for public.
You can download it from below link, when you install and start it, it will ask you to login and when you click on login button it will launch your web browser and you have to login from it, once you do you will get a successful notification on your system tray.

After that you will be able to see latest updates from your news feed, messages, notification and your online friends, if you click on Feed, Messages or Notifications then it will launch your web browser.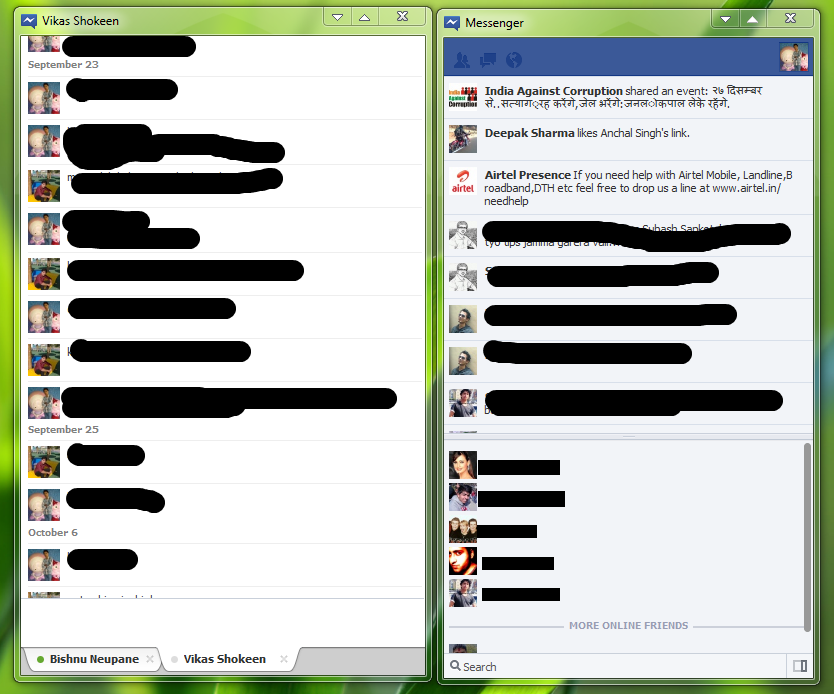 But if you click on your friend then a new window will come up were you can chat with your buddies.You search on this messenger to, or you can use it as sidebar dock.