Last year company has announced that they will launch their own OS which will be based on Android Lollipop, before that company was using CyanogenMod as its primary OS and over the time company is going to loss the dependency over CM and will use its own OS for future devices. In the month of January, company has announced that its OS will be named as OxygenOS for global variants and H2 OS for Chinese variants. Finaly after missing lots of deadline's, OnePlus has releases its much awaited and home made OS, the OxygenOS.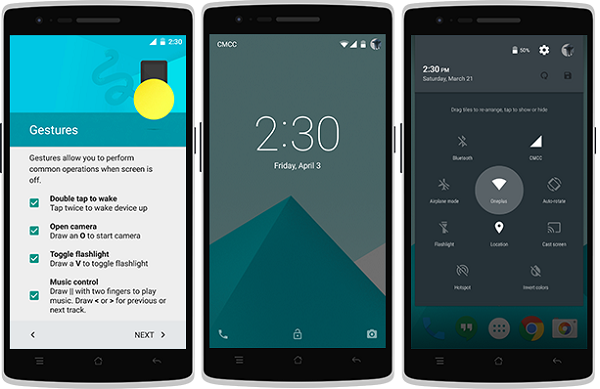 Interested users can download ROM, and flash it on their OnePlus One device, the size of ROM is around 740MB. At this time company hasnt announced when they will launch CM12 ROM for OnePlus One users.
If you are interested in flashing this latest build ROM then you can use below mention steps, but if anything goes wrong or anything happen with your device then TechnoArea Team will not be held responsible for that, DO IT AT YOUR OWN RISK.
Requirement :-
OnePlus One with 80 percent battery
TWRP Flashed recovery
Backup your data
Flashing :-
Unzip downloaded oxygenos_1.0.0.zip, there, you will see a oxygenos_1.0.0.flashable.zip file. Copy oxygenos_1.0.0.flashable.zip to your phone, or if you are one Mac, then use Android File Transfer.
Boot into recovery by holding down both the volume down key and the power button
Once you are in the recovery interface, do a factory reset
After the wipe, go to Install and find oxygenos_1.0.0.flashable.zip and flash it
Once its finish flashing, reboot your device and enjoy all new OxygenOS