Google is really doing hard to make its Docs simple and useful for users,Google Docs are one of best alternatives of MS Office, because it provides almost all basic features of MS Office and the plus point is that you may use it on the go, On Your Mobile also.
Now Google had added a new and very useful feature in it,Now you could upload your files on Google Docs by just drag and drop.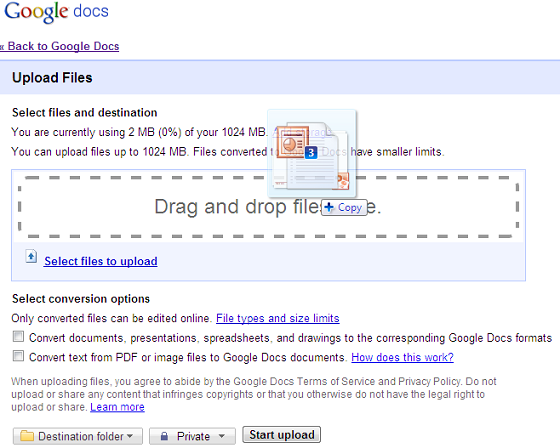 Yup its very helpful and it makes uploading of files very simpler,Now you don't need to to browse files on your PC but now just select your files and drag it and drop it on your browser.
Requirements :-
You need to have Google Chrome, Firefox Or Internet Explorer to use this feature.