Everyday we use to visit and login to so many websites like Facebook, Twitter, emails accounts, chat websites to check or get connected with friends, we also know that there is very high number of online threats exist which can attack you and you will get in trouble, so you need to use different passwords for your all your accounts.
Its not easy to remember all your passwords and sometime you might forget them too, so Norton has introduced an Free password Manager, Norton Identity Safe.
It allows you to save all your password on cloud by sync them so that you can access them from anywhere, it also features Auto-Form filling features which means you don't need to fill your forms, it will remember your name, phone number, email address and all.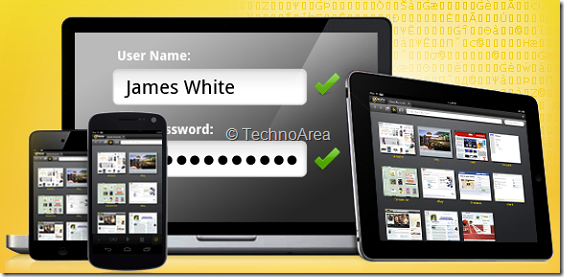 It also protects your from accessing any infected websites, it warns you as you visit websites if you  visit any website via link or direct link.
It can be installed on Google Chrome, Safari, Internet Explorer, Mozilla Firefox and Opera on Windows and Mac OS X, and Android and iOS mobile formats.
If you download by October 1, 2012 then you will get it for free for you lifelong time.