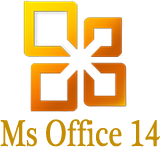 Microsoft has launched the Office Web Apps on SkyDrive. which allows you to Edit/Create Office document right from you browser.
Office Web Apps on SkyDrive are now available to everyone in the US, UK, Canada, and Ireland.if you live in the US, UK, Canada, or Ireland, you can head over to Office.live.com today to start viewing and editing Word, PowerPoint, Excel, and OneNote documents right in your web browser – and share them with your friends.
If you don't live in one of those regions, you can still get access – just click here. You might not get the Web Apps in your favorite language yet, but Microsoft is still rolling out updates to different regions. Note that people you share documents with may also need to visit the link above before they can access the documents you share with them.
How To Get Started:-
Go to Office.live.com and upload a doc (or lots of docs). If you have Silverlight (install it here), you'll get an extra bonus: the ability to upload many more files at once, simply by dragging and dropping them all in your favorite browser. Don't have a doc to upload? No problem, you can create Word, PowerPoint, Excel, and OneNote docs right in the browser.
Read your docs on your smartphone:-
Browse to Office.live.com on your phone and you'll be able to view Word and PowerPoint documents without any extra software (on most smartphones).