If you love Ms Office 2010 and use Mozilla Firefox usually then here is a them for you.
TwentyTen is a Ms Office 2010 based them for Mozilla Firefox users made by BoneyardBrew.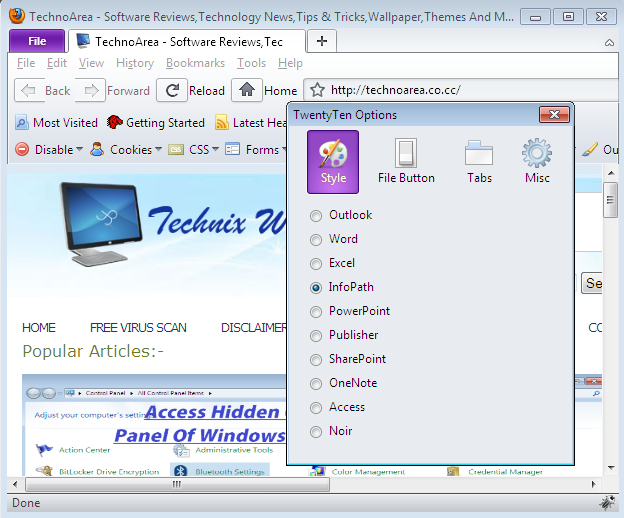 TwentyTen is an Office 2010 inspired theme for Firefox. This theme features Office 2010 inspired graphics, and color schemes to match all of the Office 2010 suite's applications. Aero Glass effects can be toggled on or off, so if you are not running Windows Vista or Windows 7, you can still use this theme.
You can change the color scheme like of Ms Word, Powerpoint etc
Download it by using following link:-