Almost all of us aware of Email signatures, they are text or links that automatically appears at the end of each email which you write or create.
But do you ever wanted to add a picture in your Outlook email?, well its quite easy to add and its look nice to other person who receives your mail.
To add picture signature :-
Open your Outlook,
Now navigate to Files –> Options,
A new pop-up window will appear, then navigate to Mail from left had sidebar, and then click on Signatures,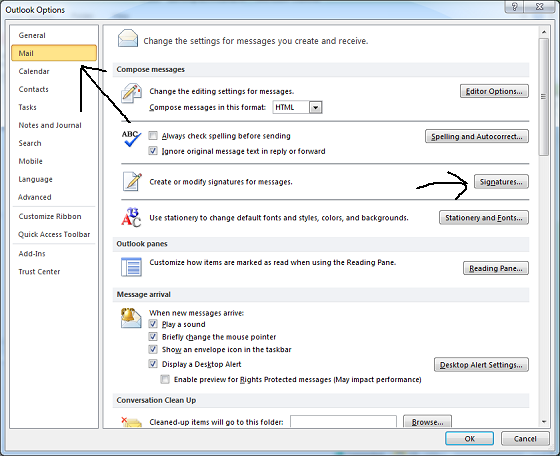 Now you will get another pop-up window, on it first create a new profile for your Signature by clicking on New then Name it,
Now click on Browse Picture icon from the tool bar and browse your picture which you wanna add in your signature, you can also select to which email you wanna use it.
That's it, now when ever you will create new email your picture signature will appear there.
Take a look at the video below to know more :-