Today HP India has launched an nice service, CreateYourWalls, which allows you to create and design your walls posters and murals in just few easy clicks. They had plenty of design available for you which helps you to design your walls, or if you don't find anything according to your needs then you can design a separate for yourself.
After creating your walls HP will install all on your home or office wall and it could take few ours and it is hassle free, all you need wallpapers and water. We all are aware of harmful affects of chemicals used in nowadays paints but these wallpapers are 100% green option and poses no such environmental or health risks.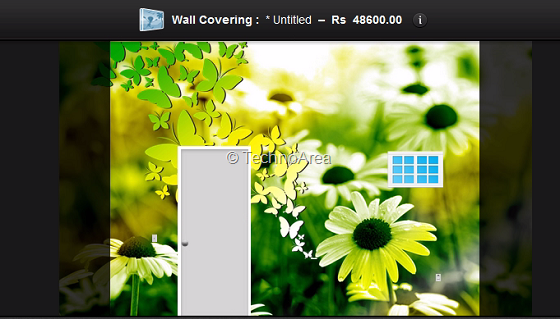 The material used in the Wallpaper has been engineered to survive different climatic conditions and is not prone to problems caused due to moisture-laden Indian climate. According to HP they've been tested to resist fading for 20 years.
While designing your walls you can add text, backgrounds, objects and lot more, you can even set the position of doors, window, switch, power out and so on. An 15' x 10' will cost you around Rs. 24,300.00
I had played with this web site for a few time and found it quite useful, here is a demo of it :-