Microsoft has launched Windows 8 with a new interface, it comes with Metro UI just like to Windows Phone 7. Along with this Metro UI Microsoft has also put some Metro Apps to in it.
You can access those Metro apps like Mail, Calendar, Music, Weather, Videos and so from Windows 8 start screen. There is no other option to create any shortcuts for these Metro apps.
Metro Apps Link is an freeware app which allows you to create desktop shortcuts of these apps so that you can access them without going to Start screen. Its an portable tool so you wont have to install it, just download and launch it. Once launched you will see all your Metro apps in the list, just click on Create Shortcut option of that Metro App which shortcut you need.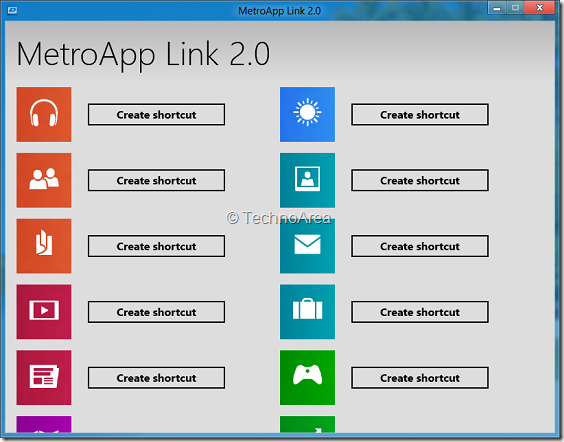 Once you click on it, an shortcut will be placed on your desktop, after which you can easily access them.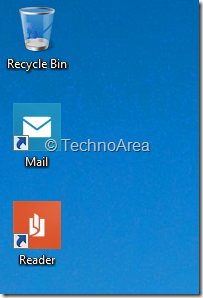 Currently it supports only Metro apps and shortcuts will be placed on Desktop only, we hope in later version we will see support for third party apps too.