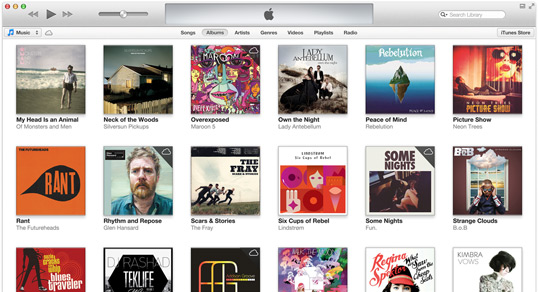 Today Apple has announced that its iTunes store has reached another milestone. Apple's iTunes has sold 25 Billion songs making it the world's most popular online music, TV and movie store.
Apple said that the 25 billionth song, "Monkey Drums" (Goksel Vancin Remix) by Chase Buch, was purchased by Phillip Lüpke from Germany. As the downloader of the 25 billionth song, Phillip will receive a €10,000 iTunes Gift Card.
Over the last year Apple has launched iTunes Store in so many countries like India. Currently iTunes Store is available in 119 countries and has more than 26 Million songs in its catalog.
All music on the iTunes Store comes in iTunes Plus, Apple's DRM-free format with high-quality 256 kbps AAC encoding for audio virtually indistinguishable from the original recordings. iTunes in the Cloud lets you download your previously purchased iTunes music to your devices at no additional cost, and new music purchases can be downloaded automatically to your iOS devices.