In past few weeks we had seen some blurry images of upcoming BlackBerry A10, in last week it was revealed that BlackBerry A10 will be launched as BlackBerry Z30. Now folks over CrackBerry has posted images of alleged BlackBerry Z30 along of Z10 and Q5 which gives a better idea of upcoming phone.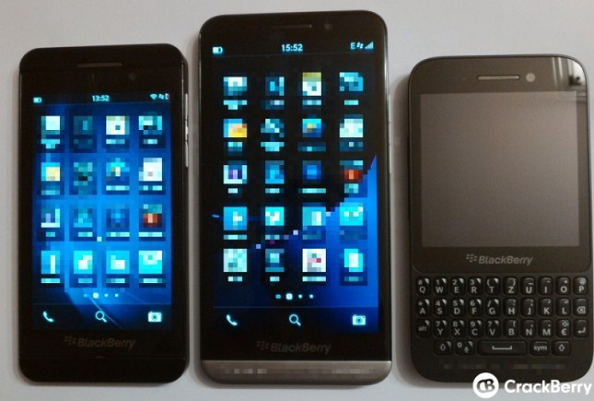 As per image we can see that due to its large display it will have 5 rows of icons instead of 4 that we had seen in BlackBerry Z10. This phone mainly target for youth and it will be a gaming phone too.
As per specs BlackBerry Z30 will have 5 inch of AMOLED display screen with 720p scree resolution, it will run on B OS 10.2 which will bring extra features, it will feature 2 GB of RAM and a faster processor among all BlackBerry OS 10 powered phones till now.