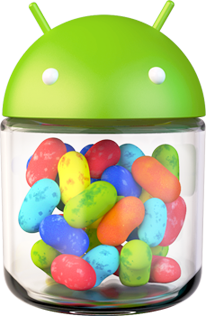 Just before few weeks of official announcement of Android 4.3 Jelly Bean its been surfaced online. Google is expected to hold a event on July 24. Next version of Android will be named Jelly Bean and it will bring minor updates so don't expect for major changes.
Folks over Android Central has got their hands on this latest version of Android and uploaded a video too.
Update will bring a new update to dialler screen in which you will get suggestion from contacts as you start type number. Another update in WiFi settings brings a new option "Scanning always available" which allows apps to get location data via WiFi even if your Wi-Fi  off and not being used.
Another update to camera brings new arch based menu which makes easier to navigate and control.
Another updates are Bluetooth Low Energy, better 3D rendering engine and new Notification history.