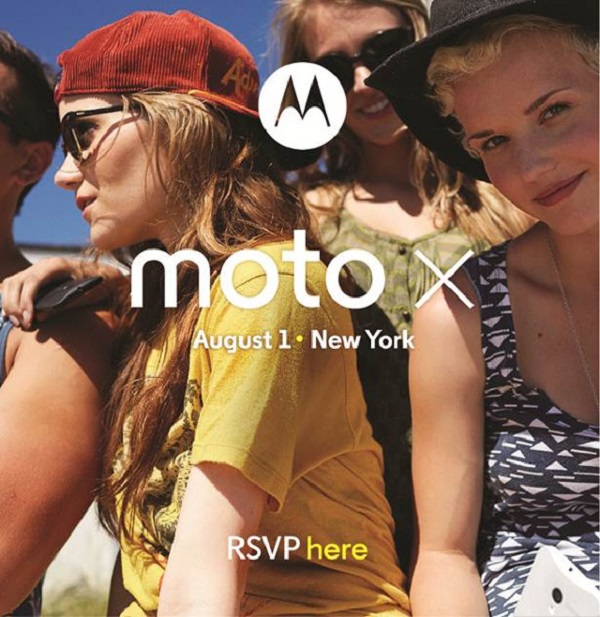 After so much of rumors and expectation, today finally Google has sent invites to media for Moto X launch on 1st August for an event in New York. Invitation sent to media shows some youth holding Moto X phone which means this phone will be targeted to youth. Moto X is the first phone built by Motorola after is acquisition by Google back in 2012 for $12.5 billion.
Till now we know that this phone has got 4.5 inch display screen with 720p screen resolution, 1.7 GHz Snapdragon dual-core MSM8960T along with 2 GB of RAM and removable back shell.
We will share more information as soon we get it. Till now stay tuned or if you have something then share with us.