uTorrent or Bittorrent is one of the widely used peer to peer sharing platform and there are high chances that you too having one of these apps installed on your system that's why you are here. These are very straight-forward and light weight and reliable programs which takes very less space on your system and allows you to download any file using peer-to-peer network. Although there are bunch of programs available like Transmission and qBittorrent, but uTorrent and Bittorrent remains the top choice of users.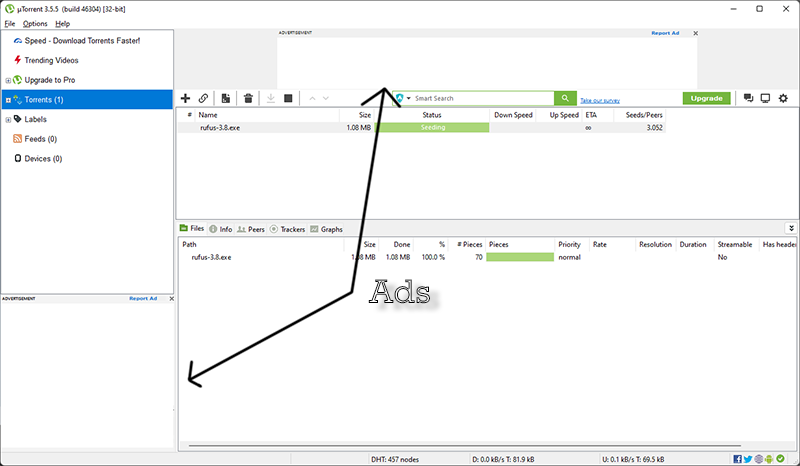 My personal choice is uTorrent too but one annoying thing is that when you launch this program it starts to load bunch of ads which not only eat your bandwidth but it makes your user experience less interactive too.
If you too looking to get rid of these ads then here is a simple and latest method to block those ads.
Steps To Block uTorrent Or Bittorrent Ads –
#1 Launch uTorrent Or Bittorrent,
#2 Navigate to Options -> Preference or just press Ctrl+P on your keyboard,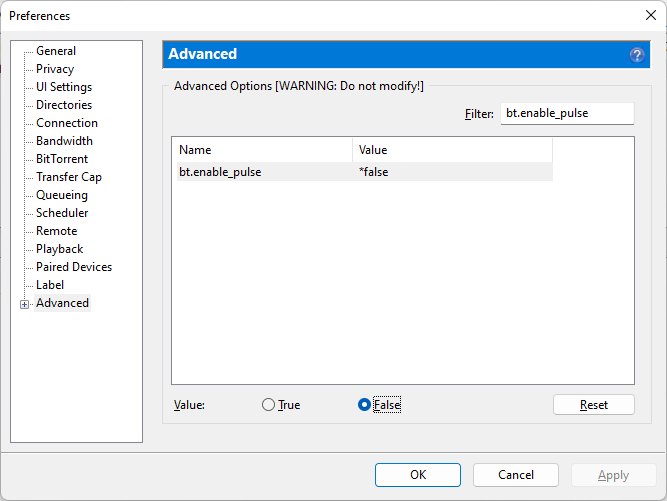 #3 Now click on Advance option and search for below mentioned Filters, and set there value as False.
bt.enable_pulse
Gui.show_plus_upsell
offers.content_offer_autoexec
gui.show_notorrents_node
offers.sponsored_torrent_offer_enabled
offers.left_rail_offer_enabled
#4 Once all done, just click on Apply and then Ok, that's it.
Once these options are set to False, you will see no ads on your Torrent client and much cleaner look of it. If by chance you cant find any filter mentioned above then don't worry, just ignore them.