Last night I got an email from one of our reader, He says :-
Hello Rahul,

I rarely use IE on my Windows 7 computer, but many times when I click on Internet Shortcuts it open in IE which make me close it and then open in my favorite browser. Windows also download updates for it but its worthless. So is there any way to remove it from my computer.
Well this case is very common with Windows users as they might use Opera, Mozilla Firefox or Google Chrome and never use IE. So here is the simple way to uninstall it.
Actually, Windows has integrated many files with IE so uninstalling it is not possible, you can just turn off it from Windows and it wont load in Windows.
Navigate to your Control Panel and then click on Programs And Features option,
Now on the left hand side you will find an option of Turn Windows Features Off Or On, just click on it,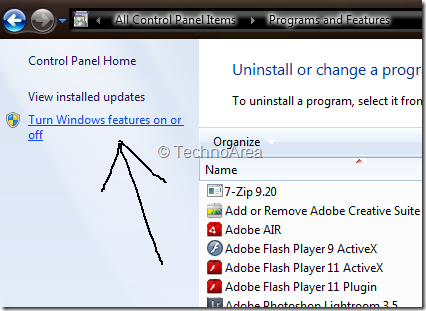 To know more you can take a look at the video below :-