There are many email clients are out there but I like Opera because Opera serves as browser and email client both at the same time, You don't need to open 2 several clients for browsing internet and fetching mails.
Many times your hard may crash or you change your PC or anything else happens all your messages and setting will go away and you will left with nothing in your hand.
So its better to backup your mails and settings so that in future you can restore from it.To make back of your Opera Mails and Setting do this :-
Open Opera and click on Help –> About Opera or just type opera:about, shortcut,
Now look for Opera mail Directory and copy the path,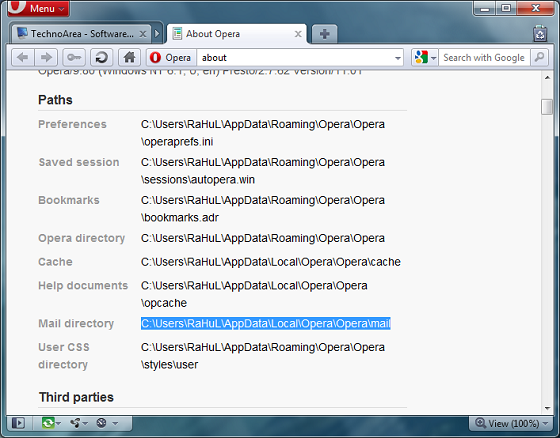 Now close Opera and Paste that mail directory path in your run command your in explorer address bar,
It will open a folder, Go one level up, Opera Folder,
Here you will see a Mail folder, just copy that folder and keep it in a safe place,
How To Restore From Backup
Now you had backup and you need to restore it so :-
Click on Menu -> Settings -> Import and Export –> Import Mail,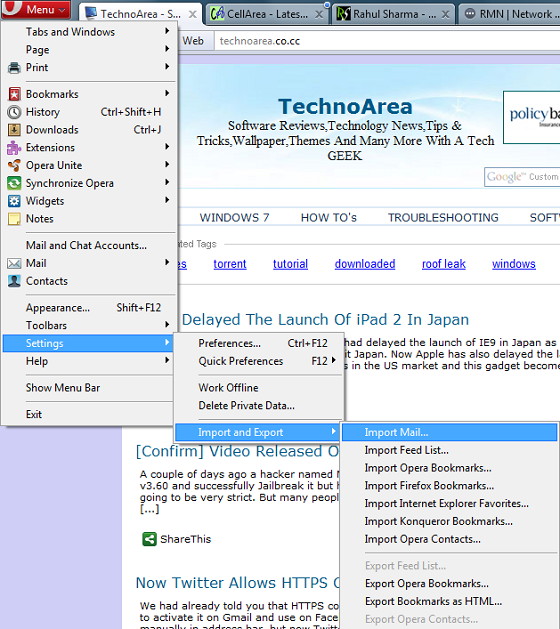 >Now select Import from Opera 7/8/9/10 and click Next,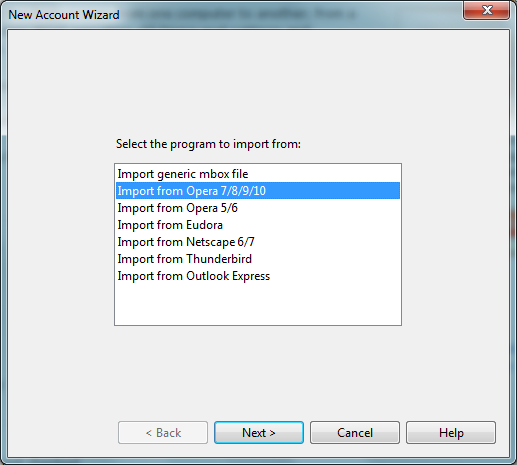 Now click on Browse button and head to the directory which you had save earlier and select accounts.ini file,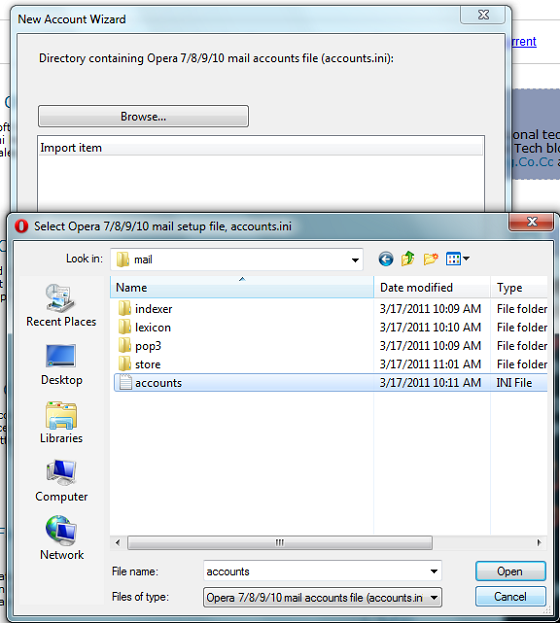 In addition you can chose to import Settings Only Or Message, You can also import that account under any of your existing accounts,
Now click Next and then Finish.