Windows 8 comes with lots of new features and options but there is one thing which is not liked by almost every one and its you have to go through a long process to Shut Down or Restart your computer as these options are now in Charm Bar.
We had already shared a tip which allows you to create shortcut for your Shut Down or Restart on your desktop. Now if you need more easy method then you can Shut Down or Restart your computer just from your Context Menu.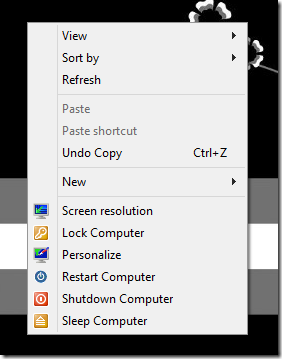 You can use a registry trick by which you will get 2 kind of menu, in one you will get list view but in other you will get fly out options.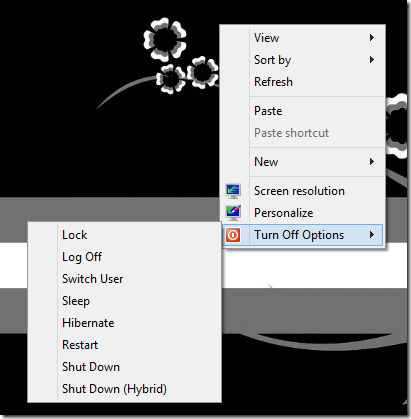 All you have to do is download registry entries and then merge them with your Windows and you are done.