I know it happens many time that you delete a file and after sometime you realizes that you need that file 🙁
In that case you have to re download or ask your friends for it and sometimes you wont be able to get it back.
Restore Deleted Files Now is a freeware application from which you will be able to get your deleted files back.You may restore files deleted with or without the Recycle Bin, using the Shift+Delete combination or through the 'Delete' options in different programs.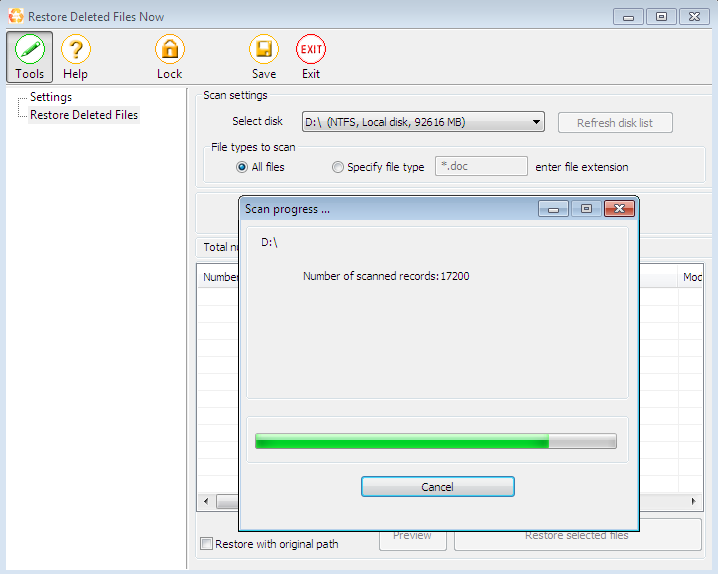 Features of Restore Deleted Files Now:-
Restore deleted files on FAT16, FAT32 and NTFS (NTFS3, NTFS4, NTFS5) file systems
Restore deleted files on hard drives, flash drives, USB drives, and more.
Works On Windows 2000, Windows Server 2003,Windows Xp, Windows Vista, Windows Server 2008 and Windows 7
Restore all types of files except jpg, jpeg, gif and bmp. Note: jpg, jpeg, gif and bmp files are available only for previewing,To restore images you have to purchase it,
How to use:-
All you need to do is download and install it after installing launch.In the left hand side pane you will find 2 option, Settings and Restore Deleted Files.
Click on Restore Deleted Files and in right hand side pane first select the Drive from the drop down menu and then click Scan.It will show all deleted files and then Restore the file which you want.
Download Restore Deleted Files