Excel files or spreadsheets are very much common files nowadays, we often came across with such files, if you want to open Excel files then you have to install Ms Office on your system, which is an paid one and heavy too, if you are looking at free solutions then there are many like OpenOffice which is a desktop based app but large too or you can go online and use Google Docs or  Microsoft SkyDrive but for these you need active internet connection.
If you are looking at free and small app then you can try XLS Reader, its an lightweight freeware alternative which lets you read excel files, or whole workbook. Its just 1.5 MB in size, once you download and install you are ready to go.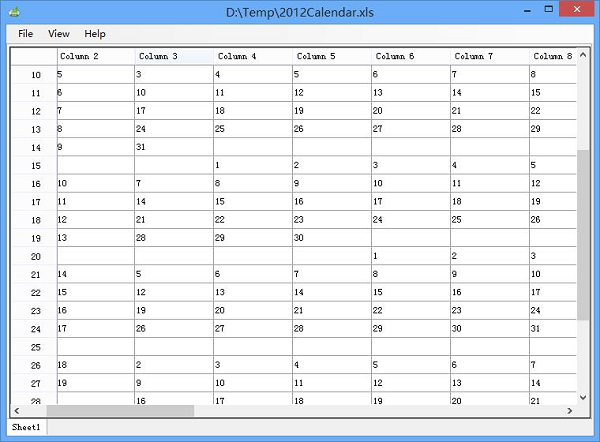 To open and read excel files you have to launch it and click on File ->Open and browse the excel file which you want to open, XLS Reader supports both xls and xlsx files so you wont run into compatibility issues.
Dont get happy yet, this too has some limitations like it wont be able to display images, chart or diagrams and also cant support any formulas. So you can use it best for reading plain text excel files at this time, we hope in future updates we could get more.
The most useful feature we found in it was that it can export or convert excel file into CSV, for this you can navigate to File > Export to CSV.
Final Words :-
XLS Reader is a basic viewer best suited for plain excel sheet, we liked it can open multiple sheets at the same time but due to its basic features it cant make to far, we hopen with future updates we can get more from it. We also like that it can convert Excel file to CSV.