We had already shared High resolution wallpaper Angry Birds theme for Windows 7, but now Rovio Mobile, the makers of Angry Birds game has launched the official theme for Windows 7.
This theme pack contains sound scheme in which you will get original Angry Birds sounds on your Start up, Logon and logoff.
In this theme you will also get 5 nice Angry Birds wallpapers which are below :-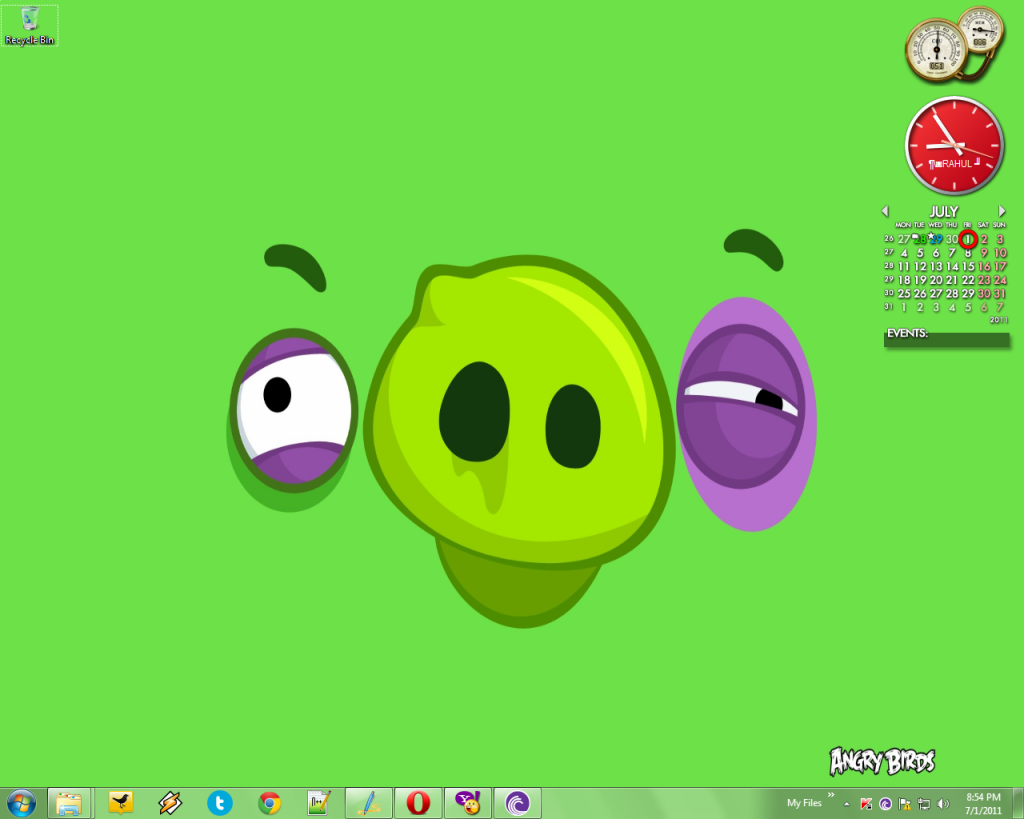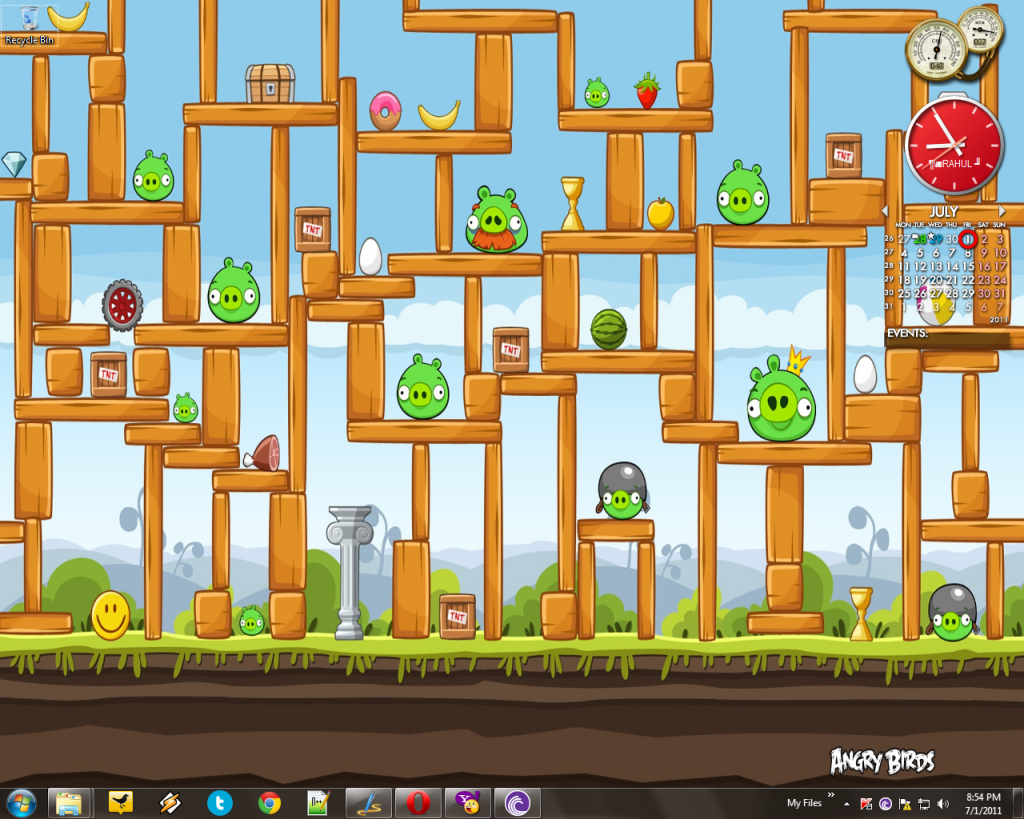 The theme is just of 1.7MB in size, you can download it from HERE.