In recent past we had seen that Nokia has created a different image in market with Lumia series of Windows Phone powered phones. It seems that Nokia is going to launch some big screen devices in coming days.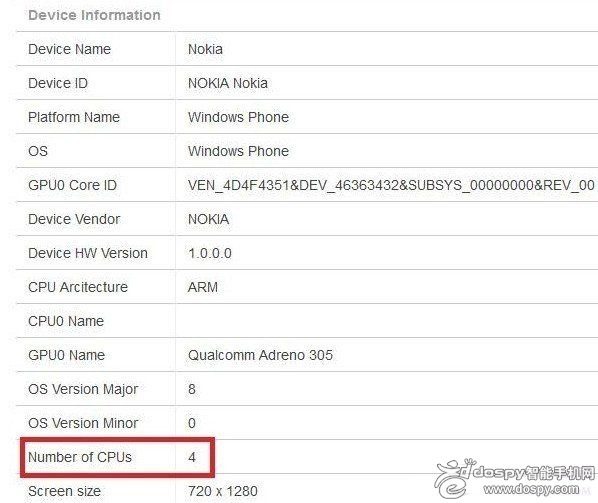 We had recently seen Lumia 625 which has 4.7 inch of screen, biggest of any Lumia phone till now. As per latest leak it seems that Nokia has another big screen phone in its bag, Nokia Lumia 825.
As being member of Lumia 800 series,its not the flagship phone from company. Its powered by Snapdragon 400 CPU ticking at 1.2GHz along with Adreno 305 GPU, it sports massive 5.2 inch screen with 720p screen resolution. At such big screen we expect full HD display, but as its sports 720p resolution then its screen will not be so much pixel dense.
As Windows Phone 8 GDR3 update brings full HD 1080p resolution to devices but as Nokia hasn't added this to this device we hope Nokia is having some another device in its bag which will be its flagship phone.
We hope Nokia Lumia 825 will be launched by the end f this year.