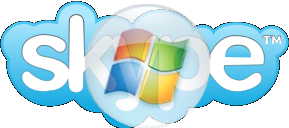 Today Microsoft has announced that they will acquire worlds most popular web-based calling company Skype for $8.5 Billion.
Luxembourg based Skype has 170 million users across the world who use it for making calls and for chatting with friends.
The deal ahs been approved by the board of directors of both companies.
Skype will become a unit of Microsoft and Tony Bates, Skype CEO, will be the president of Microsoft Skype who will directly report to Steve Ballmer.
Despite of having such a large number of users Skype has failed to convert its free users into paid one and suffered a huge loss from a long time.
Microsoft will develop and connect Skype to its Outlook, Kinect and Windows Phone 7 and to other Microsoft products, it is also know that Microsoft will continue to develop Skype for Non-Microsoft platforms too.