The look of Mac OSX is really nice and good,If you look Mac OSX you will love its UI, icons, wallpapers all are nice.If you are looking to transform your Windows Vista Or Windows 7 in to Mac OSX then you may use Snow Transformation Pack which will transform your windows copy into Mac OSX.
Snow Transformation Pack will transform your entire user interface to Mac OS X Snow Leopard, including Snow Leopard Welcome Screen, Visual Style, Icons, Wallpapers, Sounds, Dock and much more.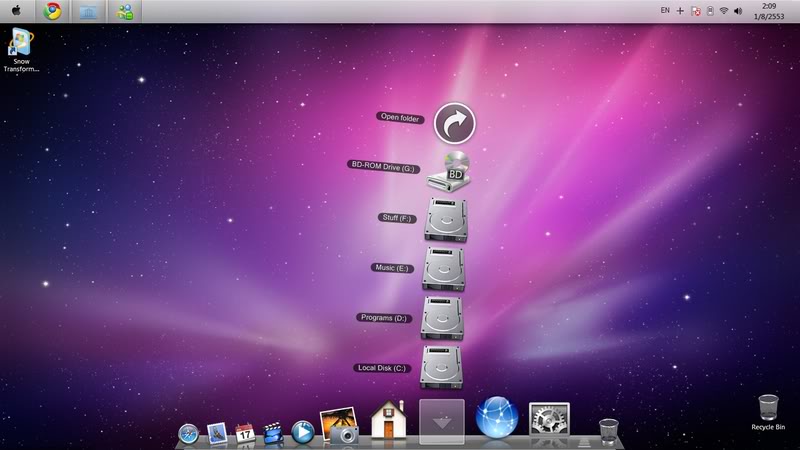 It is a freeware pack which you could download from belows link,before installing it ask you to disable UAC and it will restart your PC and after installing it again restart your PC and after that you will get MAC feel,
It will shift your taskbar to up and Startup ORB will be replaced by Apple's logo,not only this you will find many changes in explorer like address bar, scroll etc.
You may use following link to download it