If you are using Windows 8 then you will have easy access to Command Prompt, all you need to do is press Windows Key + X and then A launch command prompt with admin rights.
But if you are a power user like me who access command prompt frequently then you might need a short for it, today I will show you how to create Command Prompt shortcut which will have admin rights on your Windows Start Screen.
To start, right click on your Windows 8 desktop and navigate to New->Shortcut.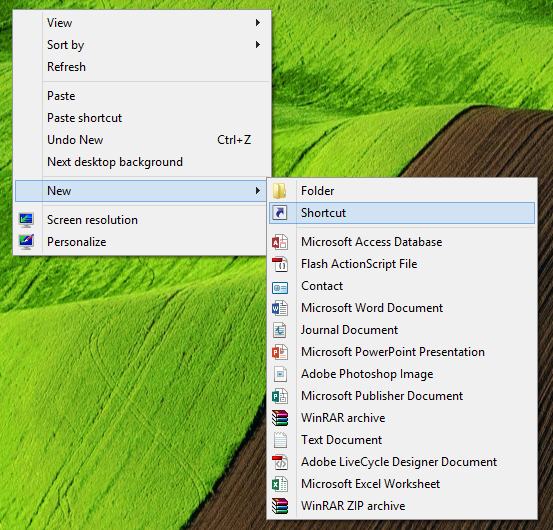 Now provide following path as shortcut :-
%WinDir%System32cmd.exe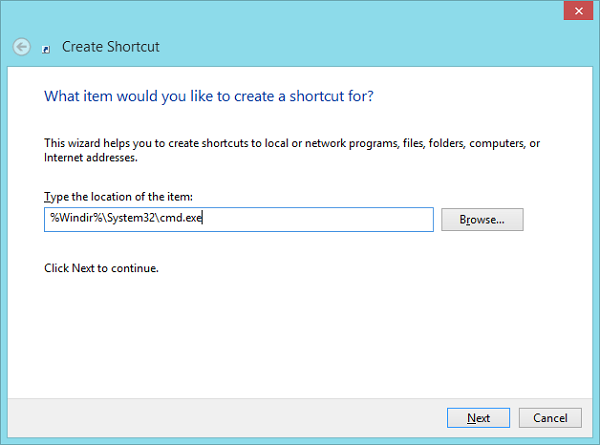 On next screen give it a name, I had given CMD-Admin, you are free to give it any name and click on finish.
Now right click on newly created shortcut and navigate to Properties –> Shortcut and then click on Advance option, here check the Run as administrator option.
Now you can pin this shortcut to your Start Screen and later delete shortcut from your desktop.