Earlier there were reports that iPhone 5C is in production in Pegatron factory and now today an employee of company has posted a photos which shows bunch of iPhones 5C which are claimed to be in final round of testing in Shanzhai plant of the company and will be launched in September.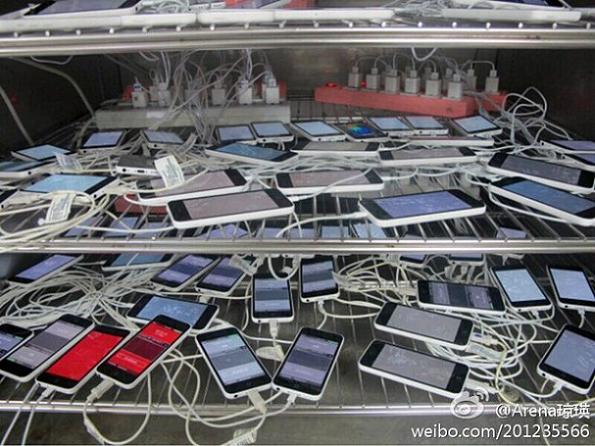 This image was posted by an employee of Pegatron employee wh is said to be working in Quality Control department, in photo we can see that bunch of iPhone 5C were put on charging, possiblyfor battery testing.
So far we know that iPhone 5C is going to take place of iPhone 5 and will be priced somewhere between $400-$500.