Microsoft has just launched its new office suite for general public, Microsoft has made many improvements in this version as they want to integrate it with newly Windows 8.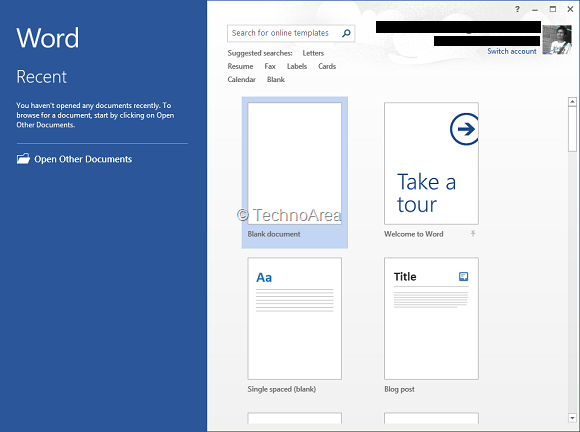 Once you start any Office 2013 program then you will notice that it too has Start Screen just like Windows 8. It quite cool but annoying too sometime.You can bypass it by simple pressing Enter or Esc key. But if you permanently want to disable it then follow these steps :-
Open any MS Office 2013 program and Click on File –> Option
Under General option you will find an option as Show the Start screen when this application starts, Just disable it.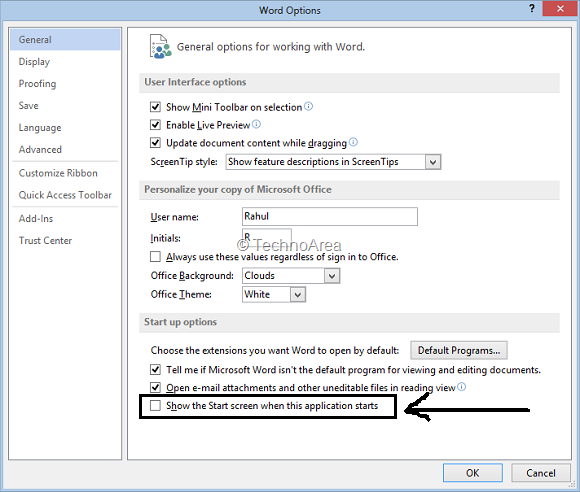 That's it now on next start you wont see any Start Screen