Today Google has announced that they are going to launch a new service called Android Device Manager which will help you to track and find your lost or misplaced Android phones. It's the same utility like, Find My iPhone, which you can find on Apple's phone.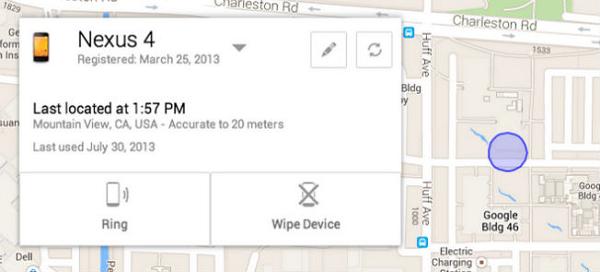 This utility allows you to get last known location of phone as well as track phones location in real time too, if you were unable to track your phone you can remotely wipe off data from phone, you can also ring phone on full volume even if it's on silent mode. You need to login with your Google Account to perform this actions.
This service will be launched by later this month and will work on Android phone running Android 2.2 or higher.