Windows 8 comes with some nice feature packed in it, Windows Store is one of them, Store allows you to download and install apps on your system so that you can enjoy nice app on your system for free.
But sometime you don't want your users to access store and download apps on your machine, in that case you can disable the store application on your Windows 8 completely, for this :-
Launch your run command by pressing Win+R and then type gpedit.msc,
It will bring up your Local Group Editor,
Now on the left hand side navigate to Computer configuration-> Administrative templates-> Windows components-> Store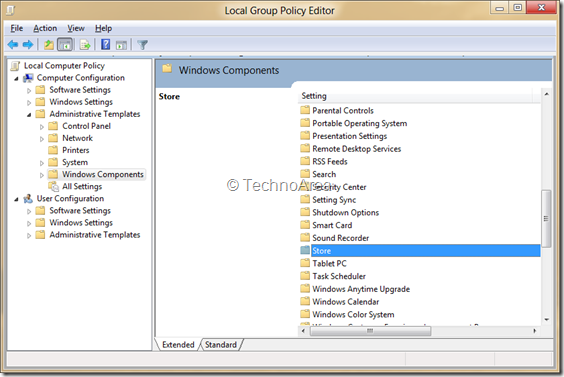 Double click on Store and you will see a screen like below, click on Turn off the store application,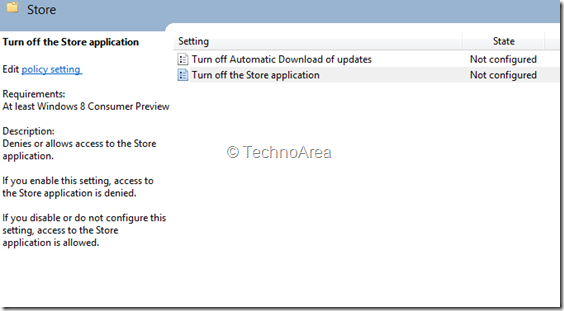 Now if you wanna disable your Store then Click on Enable button and then click on OK button, if you don't want to disable then click on Disable or Not Configured.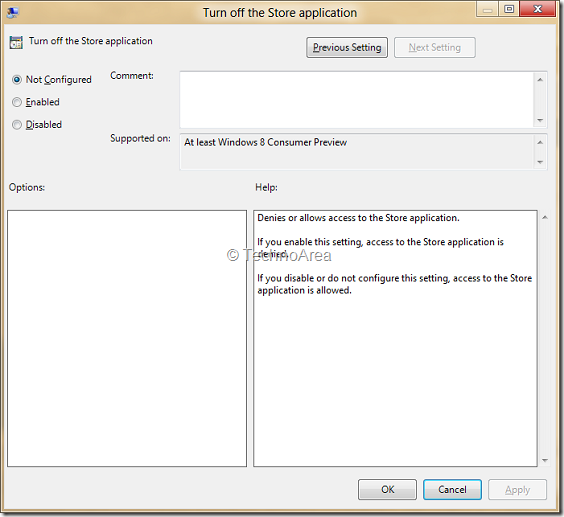 That's it now your users wont be able to access store any more.