We had shared many themes and icon set for Windows 7 which allows you to customize the look and feel of your Windows 7 machine.
If you ever feel to change the icon of your drives then you could do it by editing your registry entries or by editing some of your system files but it could be tricky and you may end with messed up windows,
Here is a nice application which allows you to change any Drive icon easily, frank1n at DA has created a nice app with which you can easily change any drive letter in Windows 7.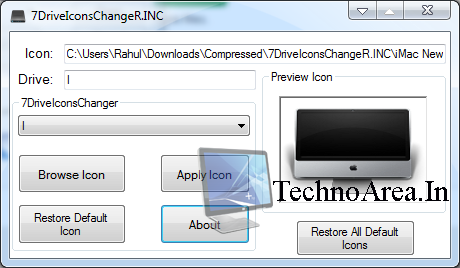 How To Use :-
Just run the app as Administrator,
Click on Browse Icon and the select the icon you wanna apply,
Now select the drive which icon you wanna change,
Finally click on Apply Icon and that's it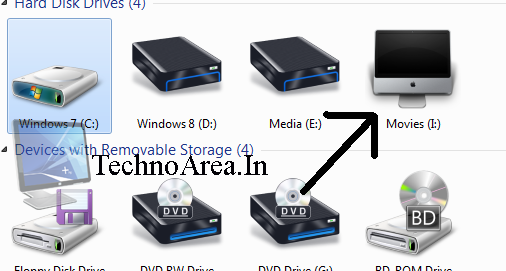 If in future you want to roll back to your original icon then just click on Restore Default Icon and you will get your old icons.
Its an portable application and you can download it via below link :-