BitDefender is one of those security suite makers who had released their Windows 8 ready security package. BitDefender Total Security 2013 is fully compatible with Windows 8. Total Security is all in one package which comes with Firewall, Anti-virus and much more.
Installation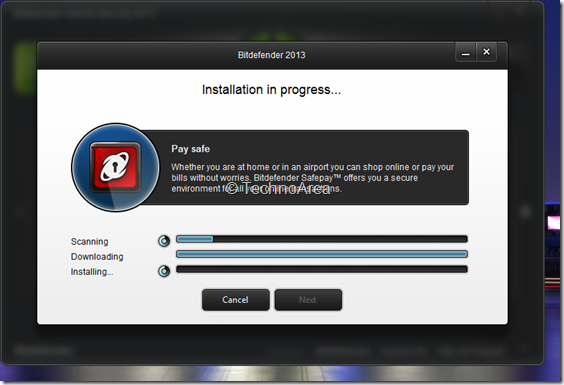 Installation is straight forward and simple you don't have to do anything, once you launch installer is will download the latest package from interne, then before installing it will scan all your computer and critical system areas for virus.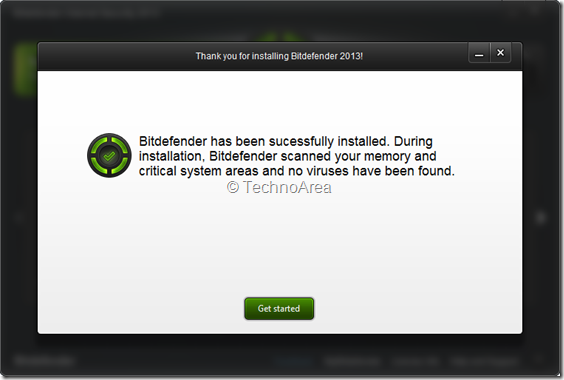 Once you install, it will give you two option :-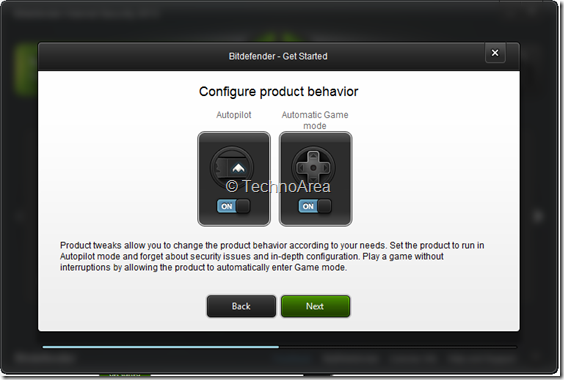 Auto Pilot :- Just turn on this feature and forget about any security issue on your computer, BitDefender will take care of all issues and take best action for any issue which it finds. We really liked this feature.
Game Mode :- If play games on your pc then let it turn on and you will be able play games on your computer without any interruption.
Interface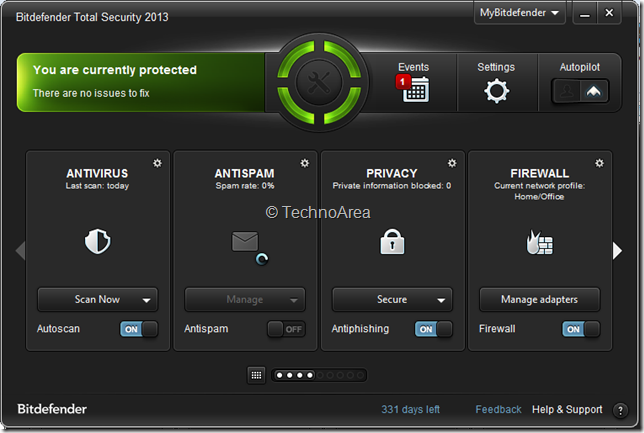 When you open it you will find an tile interface, which is supported by Windows 8. At main screen you will see 4 options, Anti-Virus, Anti-Spam, Privacy, And Firewall, when you navigate you will find 4 other options which are TuneUp, Safebox, Update, Safego and File Encryption.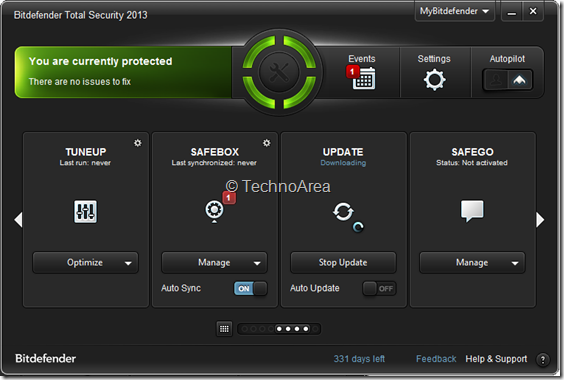 Anti-Virus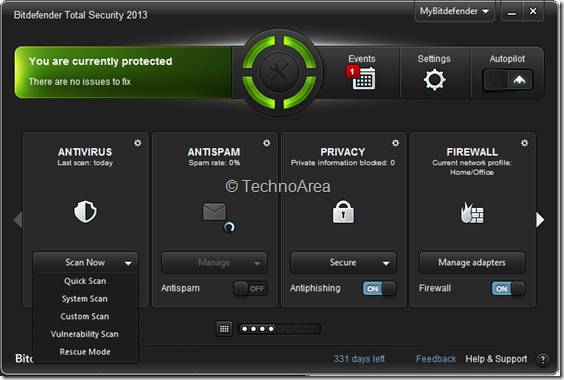 Antivirus option allows you to do a System Scan, Quick Scan, Custom Scan, Vulnerability Scan and Rescue Mode, which lets you to scan you system and check for any virus or like that stuff.
We had scanned our PC which has got approx 100k files and it took just 30 minutes to scan all.
Anti-Spam
You can activate Anti-Spam feature and  it will check for any spam message in your mail box.
Firewall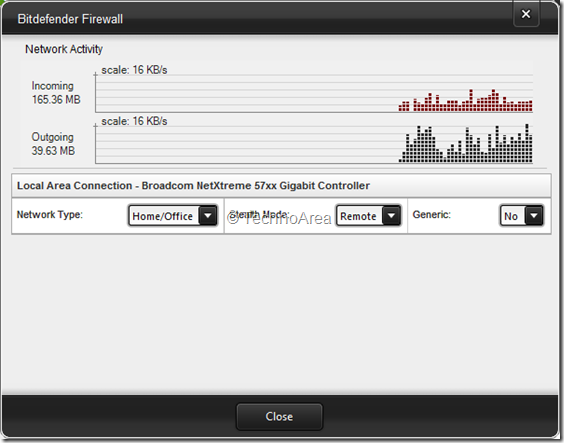 Bitdefender Total Security 2012 firewall will scan both your incoming and out going traffic make sure you are secure.
TuneUp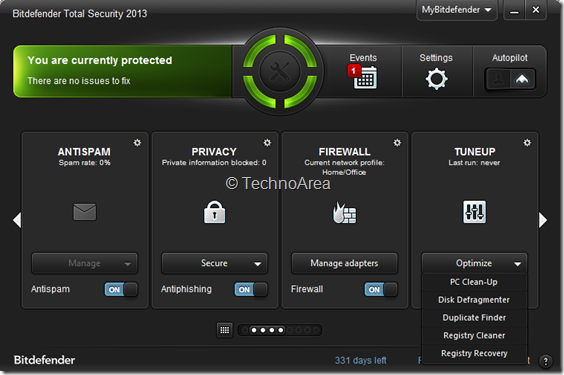 If you PC is running slow or having some problem then you must use this inbuilt TuneUp option, it provides some great options like :-
PC Clean Up :- It will clean your pc by removing unnecessary files like Temporary Files, Log Files, , System Reports and so on.
Disk Defragmenter :- It allows you to manage your files on hard disk by properly collecting keeping them.
Duplicate Finder :- This scan all you files on hard disk and look for any duplicate files which is there and taking extra space of your hard disk.
Registry Cleaner :- It clean your registry database by removing unnecessary entries like on uninstalled programs.
Registry Recover :- If you had deleted any registry entry from your database then you can recover it.
Safe Box
BitDefender Total Security 2013 comes with 2 GB of online storage space on which you can store your important data. You can share data between your license.
SafeGo
As nowadays we use Twitter and Facebook very much and people share malicious links, BitDefender scans for all your online links and tells you whether they are safe to go or visit or not.
File Encryption
You can create a vault and keep all you important files in it so that they will be secure and don't get in unauthorized hands.
You can password protect BitDefender Total Security 2013 so that if you are sharing PC with other then other will not be able to change your settings and put your computer on risk.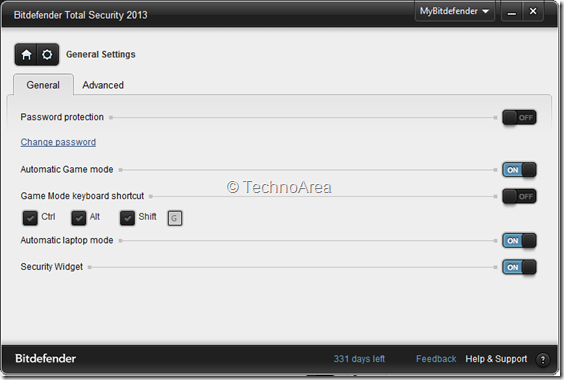 Desktop Gadget
Bitdefender Total Security 2013 install an desktop gadget on your computer so that you can stay update regarding any event, any virus found or such notification right from your desktop.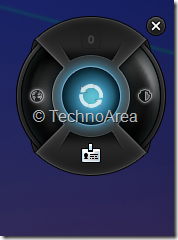 Web Interface
When you open your account on web you will get some nice and important features like, you can access all your Safe Box files, means you have access to those important files from anywhere.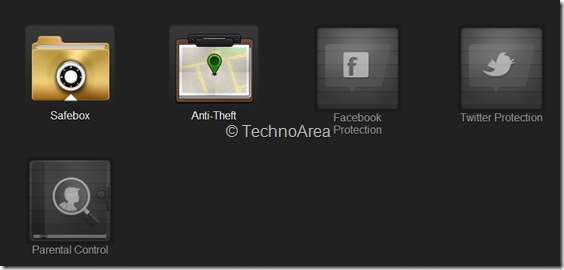 You can also access parental Control section and then add a new profile so that you can manage the activity of your child from application settings on PC.
Anti-Theft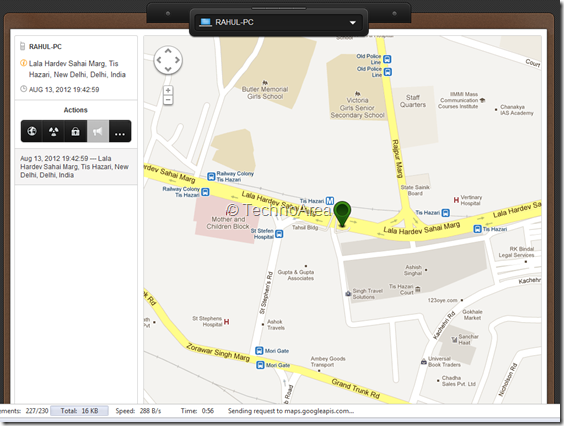 We really liked this feature, it allows you to locate the location your computer or laptop if its been stolen or lost then this feature is very handy.
Not only this by using online account you can wipe out or delete your data from your device and even can lock your device so that your data remain safe.
SafePay
Nowadays almost all of us do online transaction and its quite risky too because if we didn't take precaution then we might be in very much trouble. But BitDefender has understand this problem and added a secure browser for you in its package.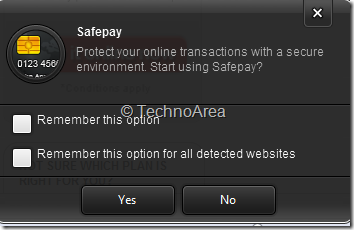 SafePay is an browser which will automatically detects your banking or any site on which you are going to make any transaction and ask you to load it in SafePay so that you can remain safe on internet.
Our Verdict
This software has lots of option which are needed nowadays to stay secure and protect your data and privacy. This software is quite heavy on CPU as it get's lots of features in it, so if you are on a slow or average PC then think before you install it. But overall this security package offers you more than of its prices.
You can download it via following link :-
Rating :- 4.5/5