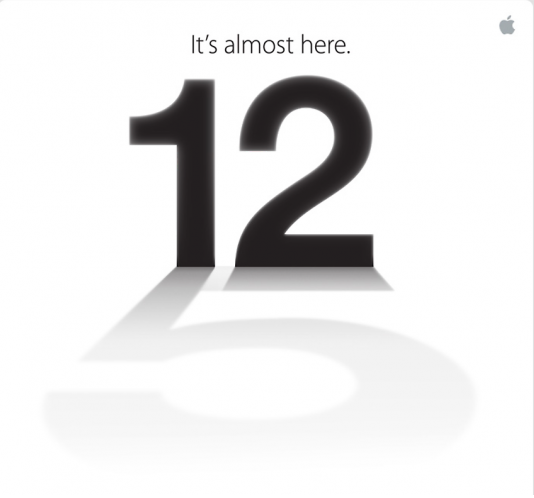 As we are expecting, Apple has send out invites for its event which is going to be held on September 12 and Apple will launch iPhone 5 in this event.
The invite shows Its Almost Here, with 12, which is the date but its interesting to see that shadow of 12 makes 5, means new iPhone will be called iPhone 5 not new iPhone or just iPhone, which was the case of iPad.
In past we had got so many leaks which shows that iPhone 5 will have Nano SIM, 9 Pin dock connector, taller and thinner then iPhone 4S, Home button. and iPhone 5 will come with 4G LTE technology too.