Apple has launched iPhone 5 in India and will be available from 26 October. As iPhone 5 uses Nano SIM which is currently unavailable in India. But BGR reported that AirTel is testing Nano SIM.
Airtel wanna make sure that at the time of iPhone 5 launch its customer can easily get Nano SIM without any clutter. We had already reported that Indian carriers will get Nano SIM by the end of this month.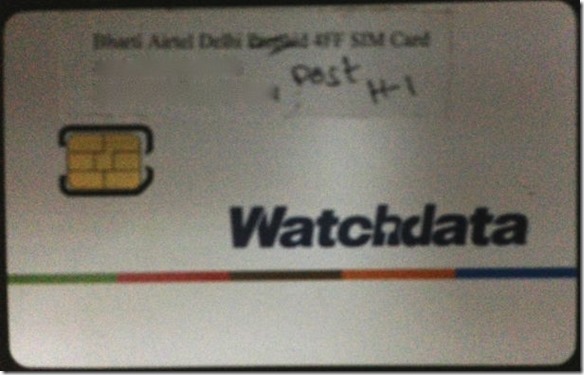 As you can see in above image a Nano SIM is there which is being tested by Airtel, Watchdata is one the company which supply Nano SIM to carriers. At this time there are many companies in India who is being testing Nano SIM.
iPhone 5 is the only phone in world which uses Nano SIM, there are Nano SIM cutter available which can easily cut your Micro or Standard SIM into Nano SIM.